Business Resources & Indoor/Outdoor Dining Info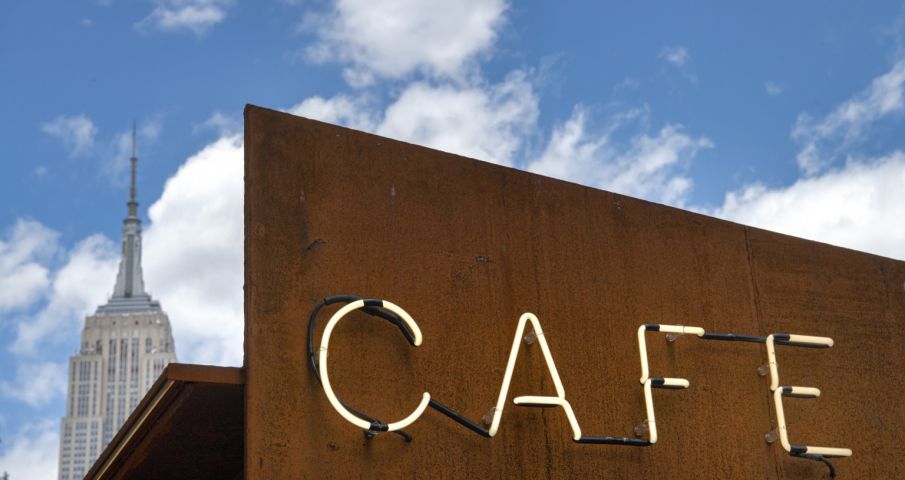 Updated 4/13/21

---
NYC Indoor Dining: Restaurants in NYC can operate at 50% capacity as of March 19th.
Reopening New York City (NY State guidelines): New York Forward resources for the public and Phase One through Phase Four business reopenings.
NYC Health Department – Permits & Licenses: All NYC Health Department permits and licenses that expired after March 13, 2020, (or in the case of seasonal mobile food vending permits and licenses, on October 31, 2019) remain valid because of the COVID-19 public health emergency. When the governor lifts the state of emergency, permittees and licensees will have 45 days to renew. You may still renew now.
Responding to a Summons: If you receive a summons from the Health Department, you have the opportunity to contest the violations at the OATH Hearings Division. Your hearing date is printed on your summons.
COVID-19 Vaccine Information & Resources: 
---
Open Storefronts: Mayor Bill de Blasio announced the Open Storefronts program, permitting storefront businesses to use a portion of their sidewalk to display merchandise, sell goods, complete transactions, and provide queuing areas.
---
Gyms and Fitness Centers are premitted to reopen: Operators must submit a this Inspection Request and Attestation Form to the NYC Health Dept attesting to compliance with all COVID-19 reopening health and safety guidelines.
---
NYC Open Restaurants Program (Outdoor Dining)
NYC's Open Restaurants Program is an effort to expand outdoor seating options for restaurants and bars to promote open space, enhance social distancing, and help them rebound in these difficult economic times. This program is designed to assist existing restaurants and bars that have been authorized by the Governor to re-open under Phase Two and want to use outdoor areas on a temporary basis. This program is only for restaurants and bars seeking permission to place outdoor seating in front of their establishment on the sidewalk and/or curbside lane. Applications now open
Open Streets: Restaurants allows community based organizations, including Merchants Associations or a group of, at a minimum, three (3) food service establishments (a "Restaurant Group") on a full block may express interest in offering seating on an Open Street by submitting an application, including a site seating and safety plan, detailed run of show, management plan, and outreach plan, to NYC DOT. Open Streets: Restaurants seating is executed through full block, recurring street closures that are planned for nights and weekends through Labor Day. Applications now open
Adjacent Properties
The City will allow restaurants to expand seating to the frontage of adjacent properties, as long as the adjacent property owners formally agree to the use of the space for a specified period of time and commit not to charge a fee for its use.
The City will work with the State Liquor Authority on any requirements associated with extending alcohol service to the expanded seating in front of adjacent properties.
In early October, the New York City Department of Transportation (DOT) will issue a template agreement and provide instructions on how to file the agreements. Adjacent properties may not be used prior to the release of official instructions and formal agreements.
Heating 
Enclosures
New York State outdoor dining guidelines permit installing a temporary or fixed cover (e.g. awning, roof or tent) so long as it has at least two open sides for airflow. Of the two sides that need to be open, one must be parallel to the roadway. If at least the two sides are completely open, you may exceed 25% capacity as long as existing outdoor dining guidelines are followed, (e.g., 6′ between tables, no more than 10 people seated at one table). If fewer than the two sides are completely open, the occupancy limit will be capped at 25% capacity, and all indoor dining guidelines must be followed.
Enclosed structures, such as plastic domes, will be allowed for individual parties and must have adequate ventilation to allow for air circulation.
For restaurants with roof structures, the city will be releasing tips and guidance on how to make them secure, as well as quick action to remove snow from roofs, awnings, and tents.
Only electrical heaters are allowed within the roadway setups.
 
Roadway Safety
Barriers must have a fully built interior wall and bottom to hold filler material.
All 18-inch roadway barriers must be completely filled with soil or sand.
Continuous reflector tape must be added along the top outside edges, and snow sticks must be added to the corners of the two barriers facing traffic.
A plastic water-filled barrier in front of the roadway barrier facing oncoming traffic will be required for a majority of restaurants; "high priority" restaurants for whom a water-filled barrier will be required will be identified based on the street's crash rates and traffic volumes, as well as if it's a truck route. These restaurants will be contacted separately to confirm this requirement applies to them. For all other restaurants, similarly placed water-filled barriers are highly recommended.
Open Streets: Restaurants blocks will be closed to thru-traffic and there is no parking seven days a week at the participating Flatiron & NoMad blocks below:
Broadway: 25th Street to 27th Street
West 22nd Street: Sixth Avenue east to Fifth Avenue
East 20th Street: Broadway to Park Avenue South
East 28th Street: Madison Avenue to Park Avenue South
Please be sure you're following all guidelines New York City Open Restaurant Program to ensure continued operation.
For more resources and updates pertaining to the pandemic, visit our COVID-19 Resources & Updates page. If you have questions or needs, please email the team directly: Covid19@FlatironDistrict.nyc