SPIN Launches A Virtual Food Hall: Eatside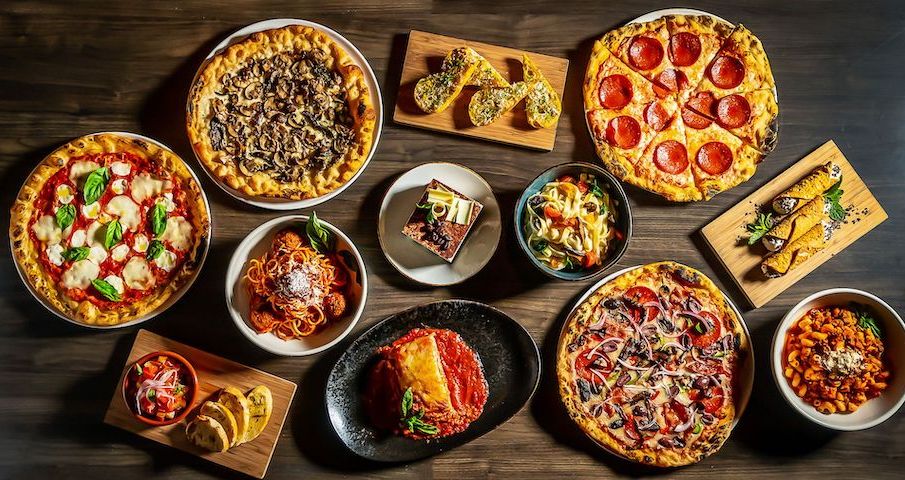 SPIN, Flatiron-based ping pong social club, has launched a new partnership with Eatside at SPIN—an online food hall featuring Il Gusto, Naked, Dolores, and The Originals. Although SPIN is currently unable to reopen their venue, their mission to encourage human connections no matter what age, ethnicity, or gender remains unchanged. And what better way to connect than over a good meal?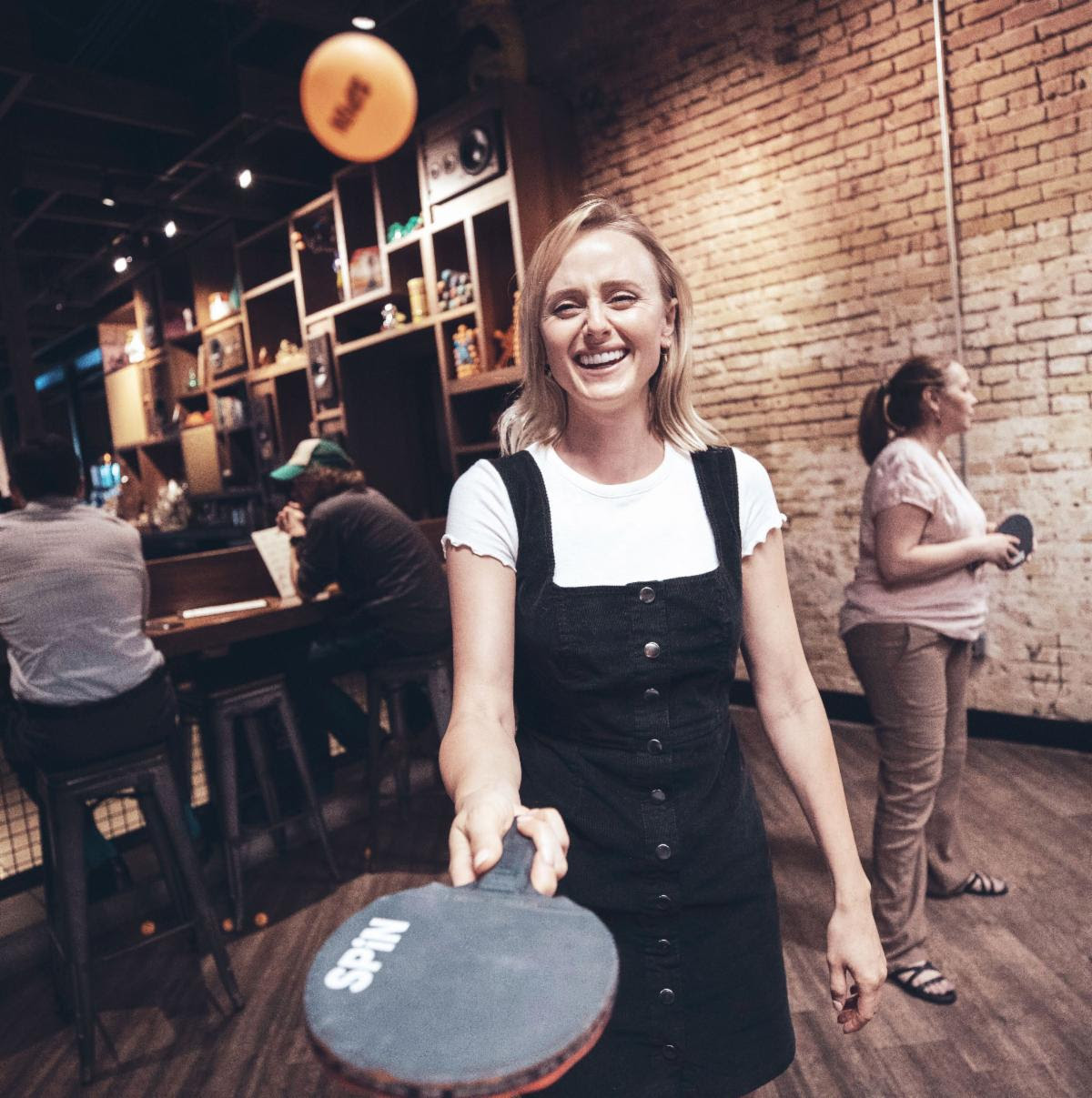 The virtual food hall offers a wide variety of cuisines. Il Gusto serves up classic Italian favorites like various pizzas and pastas, Naked promises healthy grain bowls, Dolores' menu features staple Mexican dishes like tacos, burritos, and churros, and The Originals offers American classics like burgers, wings, and apple pie. There's something for everyone at this one-stop-shop. You can order different cuisines from one place, which makes the "what should we eat tonight?" debate a lot easier. And there's more food concepts coming soon like a kids-centered menu and a menu all about desserts.
The food hall's menus are specifically crafted to ensure freshness for delivery and to-go service, and eco-friendly packaging is used. Plus, Eatside will be donating $1 for every meal ordered to No Kid Hungry, a non-profit organization dedicated to ending child hunger.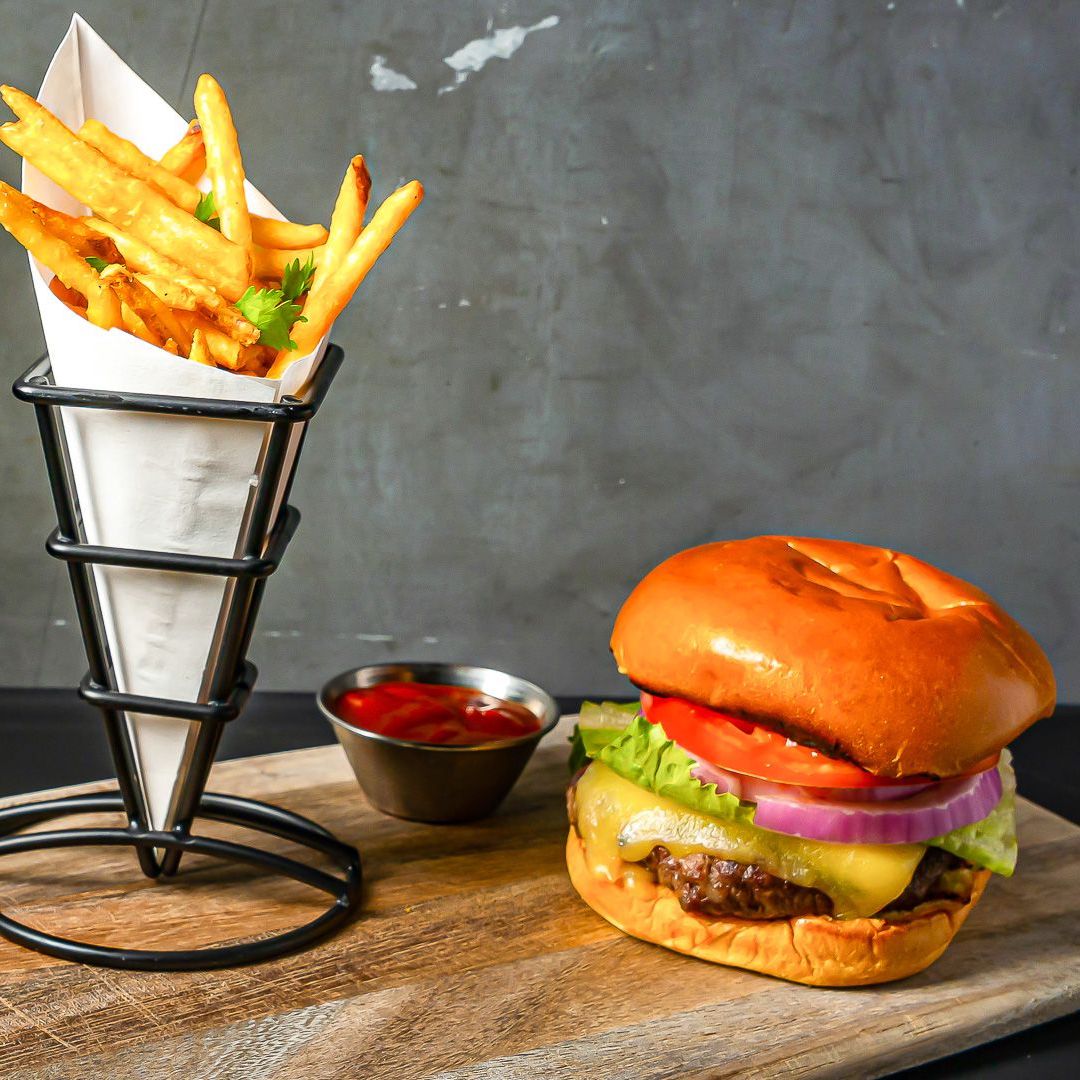 We spoke to one of the original founders of SPIN, Jonathan Bricklin, to ask a few questions about the exciting collaboration:
What inspired the SPIN team to launch this partnership?
"SPIN was excited to partner with Eatside because of their exquisite restaurant portfolio. We just really love all their food. We also passionately share their commitment to making our community and the world better than we found it."
What dishes are especially popular?
"The Originals' burger (above) is as good as it gets. Dolores' mushroom tacos (below) are a game-changer. Il Gusto's pizza is perfect. And after eating any of the Naked bowls, you feel like a million bucks."
Why did you choose SPIN's Flatiron location for the virtual food hall?

"The Flatiron neighborhood of NYC is as iconic a neighborhood as it gets. The Flatiron Building and Madison Square Park are both on our block. We are so proud this is where our first, and flagship, ping-pong club is located. We even have a glass window view of the 6 train from inside our club.""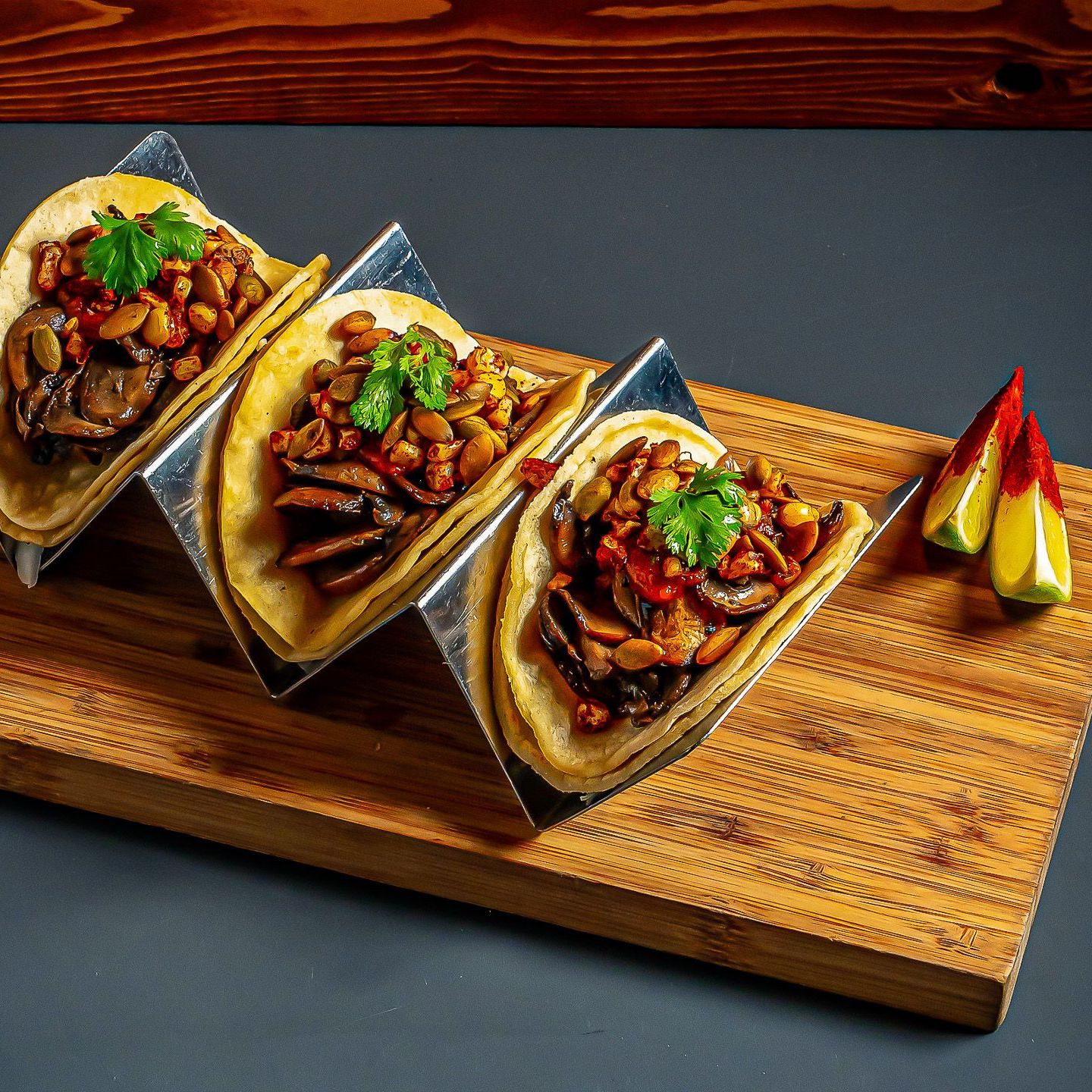 When SPIN's venue reopens, you can expect ping pong courts, a full bar, restaurant, private rooms, and event spaces that attract both casual and professional players through nightly events and tournaments. Be sure to add SPIN to your list of things to do post-COVID. In the meantime, check out the virtual food hall and treat yourself to food that reviewers are raving about.
The virtual food hall is available for delivery or pick-up via their direct website,  DoorDash, UberEats, and Grubhub.
The virtual food hall is open Wednesday through Sunday from 12 pm to 9 pm.
Eatside at SPIN NYC 23, 48 East 23rd Street Between Madison and Park, @the.eatside