At-Home Meal Kits from Flatiron Restaurants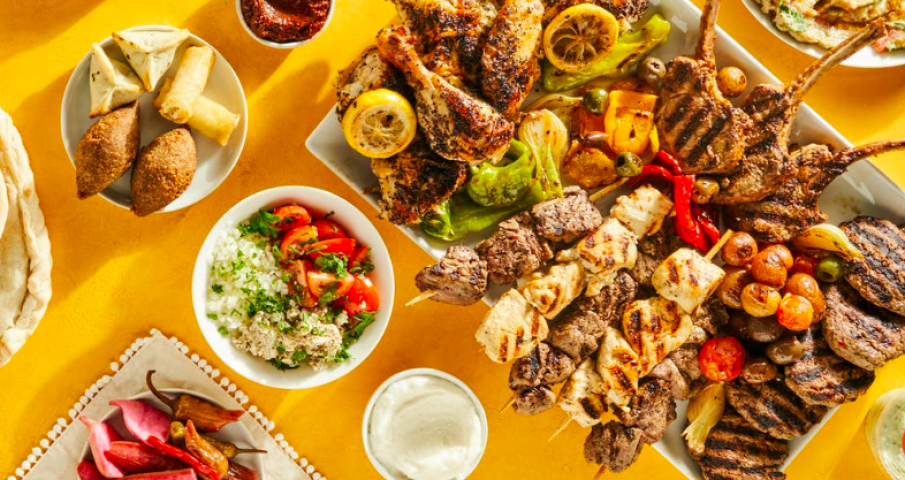 Cook up a family meal with fresh ingredients and secret sauces from your favorite restaurants. We've rounded up meal kits from local favorites teaching you how to make inspired dishes in your own kitchens.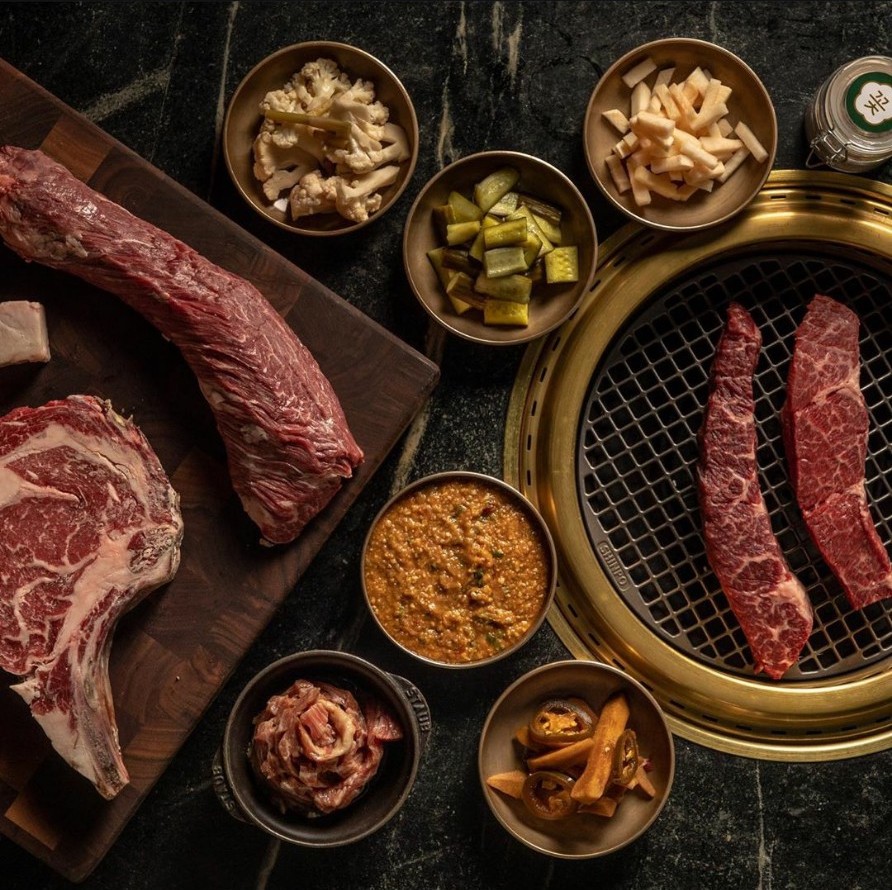 Cote
A Korean steakhouse marrying the fun and fire of Korean barbeque with the prime cuts of an American steakhouse.
Fire up your grill and bring Michelin-star quality to your dinner table with Cote's Grill-at-Home Kits. The famous steakhouse is offering a selection of prime rib-eye, galbi, and grill-ready sets for two, four, or your own solo grill party. And don't forget to tack on the ssam kit to make lettuce wraps. Not in the city? Cote has teamed up with goldbelly to make their meal kits available nationwide.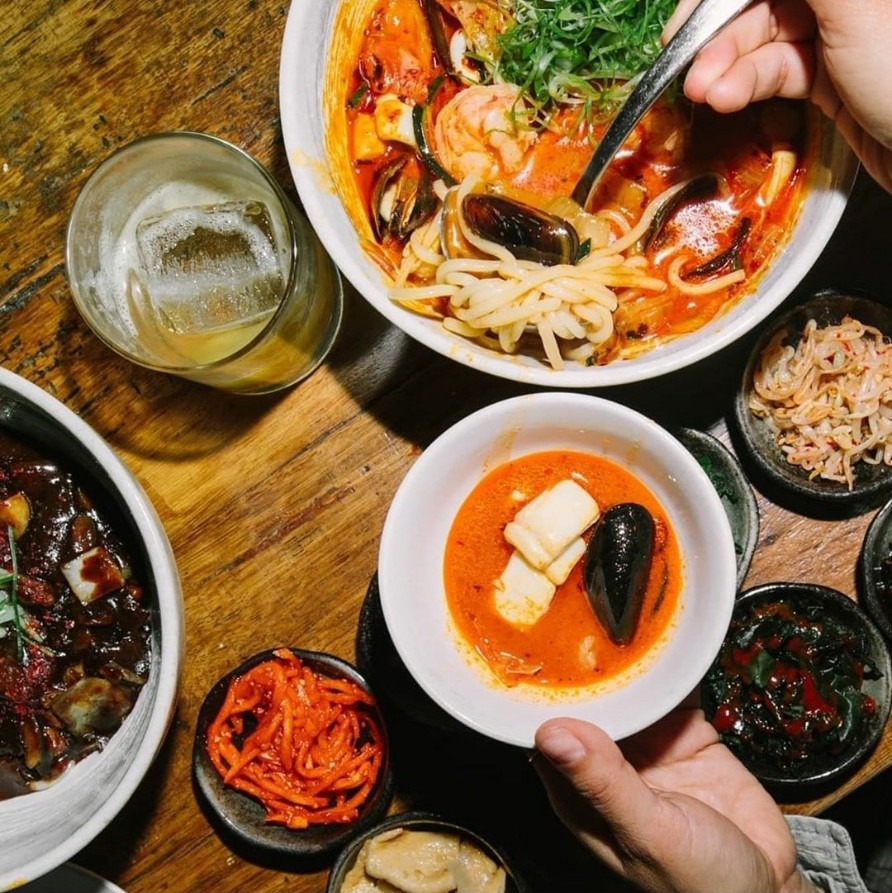 Hanjan
A Korean restaurant offering everyday comfort foods that evoke Korean street markets.
With Hanjan's Heat & Serve Meal Kits, you can stock up on enough Korean food for the entire week! The menu changes every week, ranging from spicy soy-braised chicken to icy mul naengmyun (cold noodles) and galbi. Don't forget to check out their Korean alcohol selection as well. Place your order at least one day prior to delivery through the Google Form in their Instagram bio.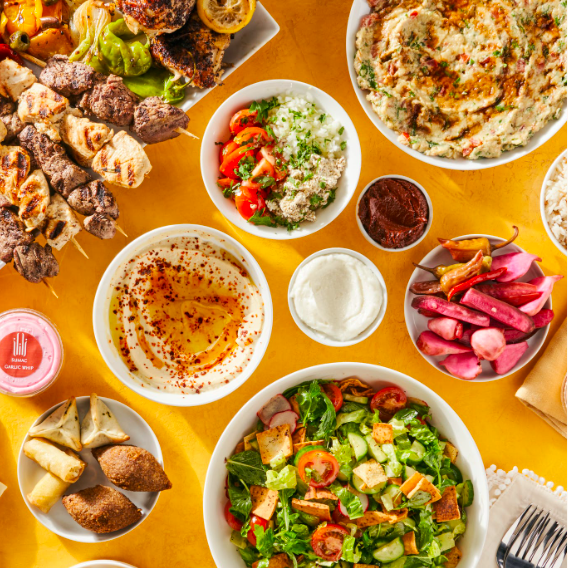 ilili
A melting pot of Lebanese, Levantine, and Mediterranean inspired cuisine mixed with New York attitude.
ilili now offers Chef Kits designed for easy cooking at home. Choose one of three kits: Ultimate Roasted Chicken Dinner, Mixed Grilled Meat Experience (pictured), and an Assorted Selection of ilili's Favorite Baked Goods. ilili has partnered with Baldor Foods to make meal kit deliveries available across the tri-state area.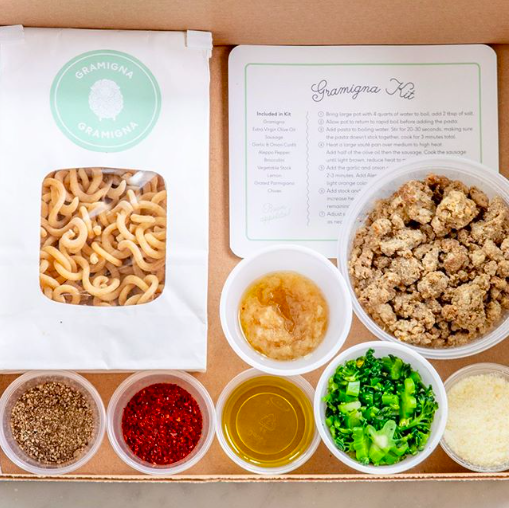 La Pecora Bianca
A restaurant offering vibrant Italian fare in a relaxed, beautiful setting.
Enjoy La Pecora Bianca's much loved pasta dishes right at home. You'll have your choice of past kits: Gramigna (pictured), Cacio e Pepe, and Garganelli, all for two people! Customize your dinner by choosing your pasta shape and sauce through the Pronto Kit as well. Want to add in a drink? Order a 'package' and choose two pastas along with a bottle of La Pecora Bianca's very own rose or negroni. Get 15% off your delivery order with Pecora15.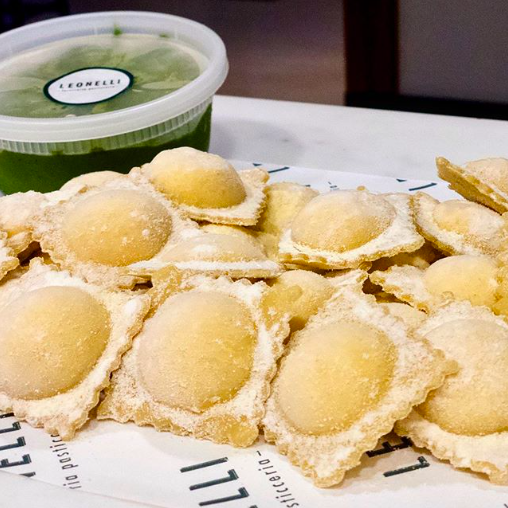 Leonelli Taberna
A Roman-inspired trattoria, cocktail bar, and lounge from Chef Jonathan Benno.
Get your water boiling for Leonelli's pasta kits for two. Choose between ricotta-filled ravioli with fresh tomato sauce (pictured) and spaghetti with pecorino and black pepper, also knowns as Cacio E Pepe. More than two? Leonelli's family meal kit comes with pizza bianca, burrata, braised beef short rib, and crostata (vegetarian option available). Leonelli has your desserts covered as well! Bake your own chocolate chunk cookies or decorate NYC themed sugar cookies with decorating icing, perfect for an at-home project.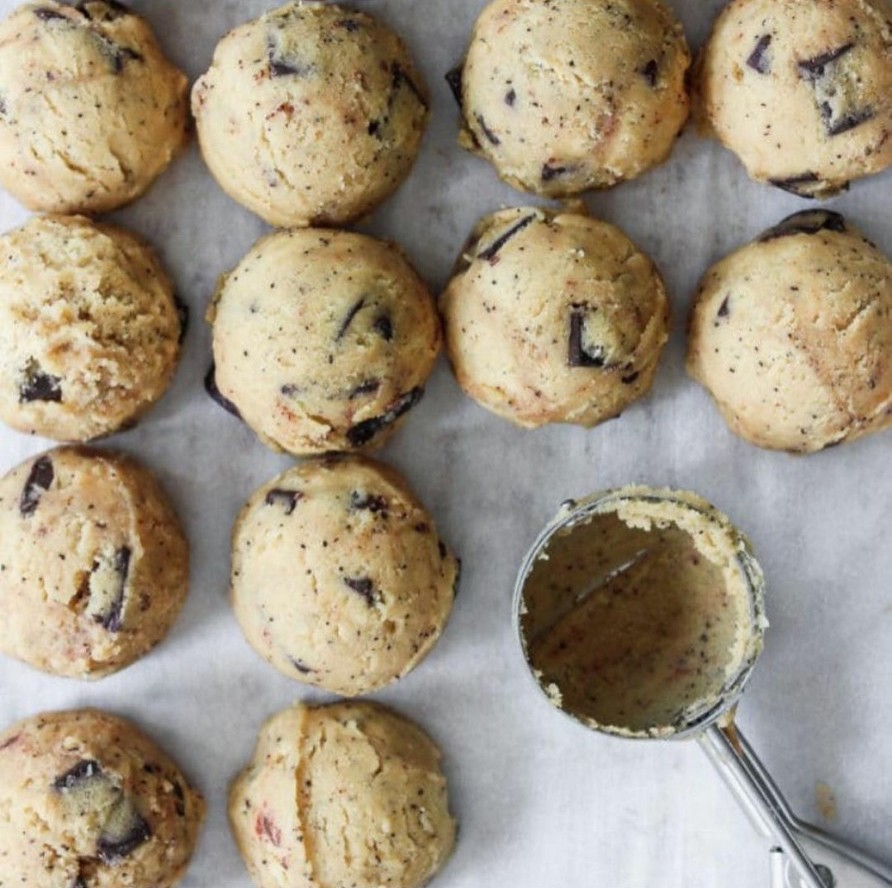 maman
A rustic cafe and bakery inspired by the south of France.
This NoMad staple is offering a Cookie Dough To-Go Kit, available in nutty chocolate, ginger oatmeal raisin, and triple chocolate. The kit makes twelve cookies and is perfect to freeze for when cookie cravings hit. $5 of every purchase goes towards the maman staff relief fund, to help financially support staff who are currently unable to work. Support the maman staff with your purchase!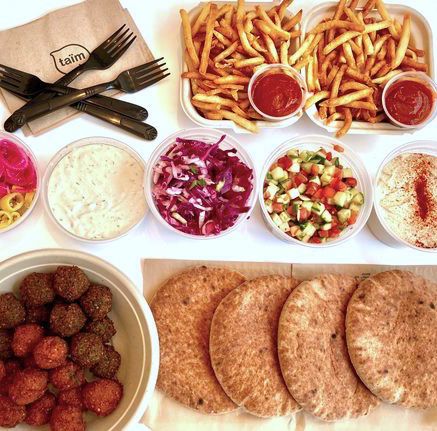 Taïm
A fast-casual restaurant offering some of the best falafel in NYC.
Taim's meal kits come with everything you need to easily build your own market fresh and chef-inspired meals just the way you like it. Choose between the Green Falafel, Harissa Falafel, Mixed Falafel, and Cauliflower meal kits for your family or a small group. The kit comes with more than enough for the whole crew to enjoy and have leftovers!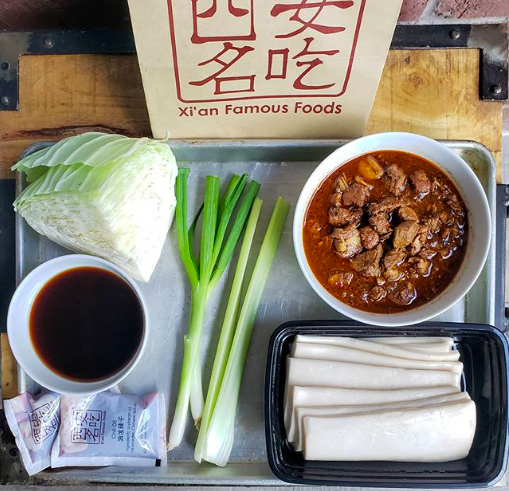 Xian Famous Foods 
A fast-casual establishment serving specialty Chinese food of Xi'an based on family recipes.
Get a meal kit from XFF and make their famous, hand-ripped noodles (pictured) or classic, Chinese boiled dumplings fresh at home! Meal kits are either 4 or 5 servings, perfect for the family, or to stock up on your favorite dish. All kits come with free local delivery, and hospitality is included. Vegan noodle option available.