All In Business Spotlight: Get Featured!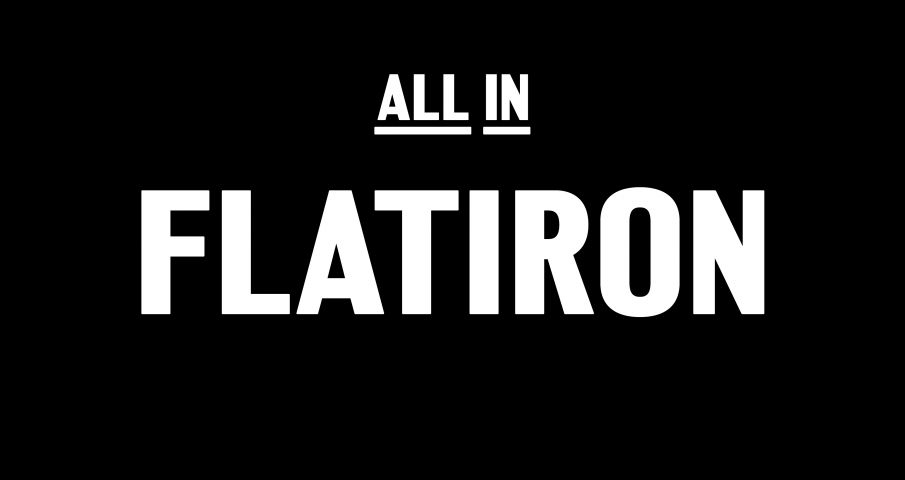 The Flatiron Partnership has launched a campaign effort in collaboration with NYC & Company to raise the profile of open/reopened businesses, and encourage New Yorkers to support their favorite shops, cultural amenities, and services all over the city.
What is the program?
All In Flatiron is a rallying call to support local businesses that will specifically target New Yorkers in Flatiron, NoMad and surrounding neighborhoods by sharing your small business story on our social media platforms (@FlatironNY on Facebook, Twitter, Instagram) and the #AllinFlatiron hashtag.
As an extension of NYC & Company's city-wide All In NYC ad campaign, this effort will both showcase your business at a hyperlocal level and also leverage a larger audience throughout all five boroughs. Using the #AllinNYC hashtag, your business may be featured on @NYCgo and in NYC & Company's ongoing All in NYC campaign ads and digital content.
What types of businesses can participate in the business spotlight?
Any buisiness in the greater Flatiron / NoMad area is welcome to share their posts and stories via the #AllinFlatiron and #AllinNYC hastags. Storefront locations in the retail, fitness, service, food & beverage, hospitality, and cultural amenity sectors work especially well for this effort. We want to help drive support and ultimately traffic to your door.
How can you get involved? Directions & suggestions for social media posting: 
1.   Post videos (under 60 seconds) and/or photos sharing how you're All In on NYC. Identify yourself, your neighborhood and your business/organization, and tell us how you're getting back to work and/or reopening your doors. In the post or the accompanying caption, aim to answer the following:
What has given you hope over the last few months (e.g. neighbors, colleagues, the creativity of New Yorkers, the 7 pm applause)?
How have you prepared to responsibly welcome back guests (e.g. embracing the Stay Well NYC Pledge, altering services or hours)?
Why are you proud to call Flatiron home and/or the home of your business?
2. Share your stories on your business and/or personal social media channels using hashtags #AllinFlatiron and #AllInNYC. Tag @FlatironNY and @nycgo and anyone you know whose story needs to be told. See the toolkits below for premade digital graphics.
What if my business isn't officially reopened but has regular virtual offerings?
That counts! We know there are a lot of sectors that just aren't able to provide an in-person experience right now, and we want to give New Yorkers the opportunity to support your business while you wait to reopen those doors. We want to hear about your successful live jazz zooms, online fitness classes, virtual tours, and workshops. If your customers can still engage with your business, tell us about it!
What is the timeline?
This is an ongoing NYC & Company campaign that will continue to run in the months ahead and may even have additional iterations with different prompts in the coming months. That said, the campaign is still fairly new, so this is a great time to get ahead of the crowd and get a post up fairly quickly. The goal is to get as much visibility for your business as possible.
Digital Toolkits & Graphics
Download 'All in Flatiron' digital assets via WeTransfer here
Access 'All in NYC' assets, including a style guide, via their toolkit here.
Questions? Email us at mgarcia [at] flatirondistrict.nyc