New Neighbor: QB House Tokyo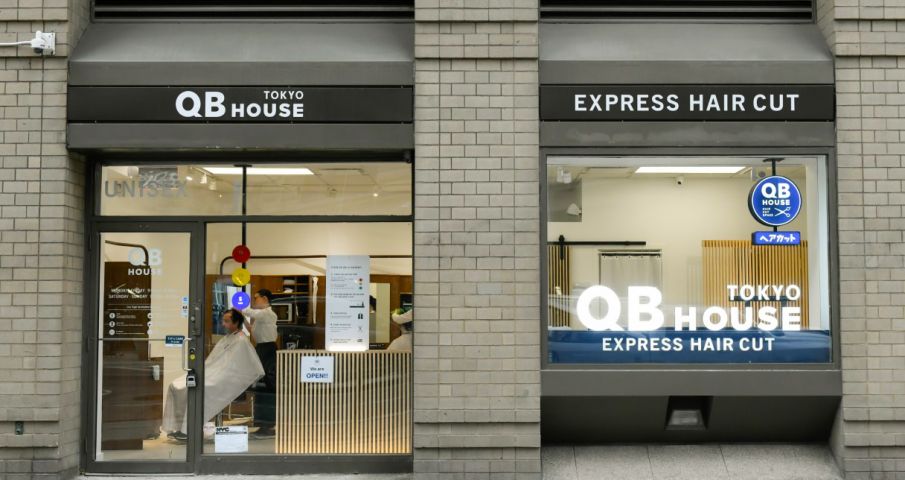 Amid the Phase 2 reopening of salons and barbershops, the Partnership is delighted to welcome back QB House Tokyo, an express haircut space for men and women that opened in January shortly before the pandemic. Located across from the Flatiron Building at 942 Broadway, this is QB House's fourth location in Manhattan, and it boasts over 704 stores globally in Japan, Singapore, Hong Kong, and Taiwan.
"We chose Flatiron for this location because there are all types of people in the district. We would love to provide our quality haircuts for workers, students, residents… all types of people. There are so many offices and schools, cafes, restaurants, and Madison Square Park. People enjoy life in this neighborhood and it's a perfect place for our business.," said the QB House team.
QB House is known for its affordability and fast-service. All haircuts are a flat-rate of $23 (plus cash tip). Famous for its express service, clients can get their hair barbered and styled in less than 20 minutes. In a fast-paced environment like New York City, QB House values the time and busy schedules of New Yorkers. At the front of the shop, you'll find "traffic signals" with green, yellow, and red lights that indicate how busy the store is without needing to step inside. Green suggests a client can walk right in, yellow indicates a slight wait of 10 minutes or so, and red signals longer wait times. QB House prioritizes convenience.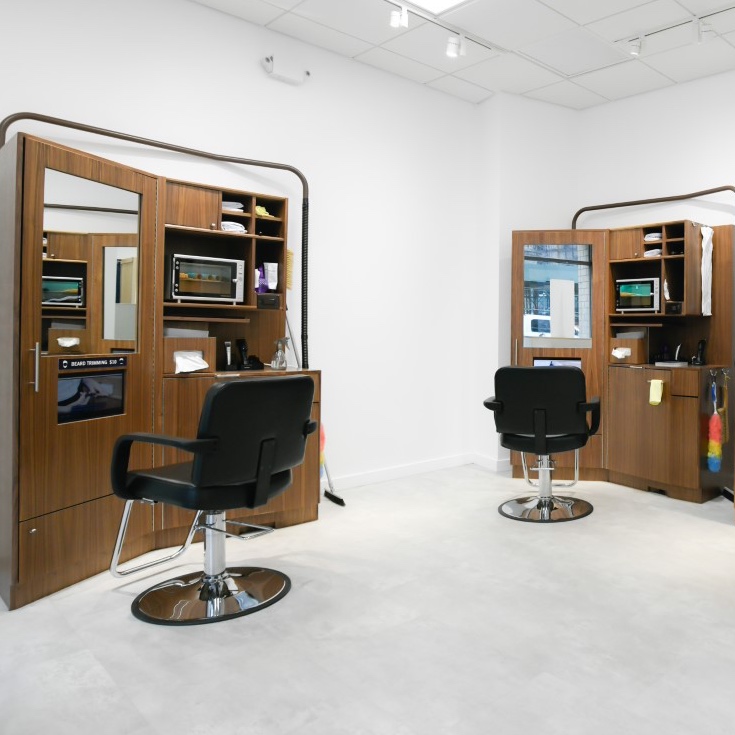 Along with their philosophy of quick and affordable haircuts, QB House is passionate about providing an exceptional haircut experience and maintaining high sanitation standards. QB House stylists complete rigorous training and acquire special barbering skills to offer high-quality cuts.
Now more than ever, sanitation is at the top of everyone's minds. Prior to the pandemic, QB House held itself to very high sanitation standards and has amplified these efforts even more so to ensure customer safety. Before each haircut, salon spaces such as the chair, handles, and closet space are disinfected along with hair scissors and clippers. Environmentally friendly hair combs are disposed of after each use and hand sanitizer is applied liberally throughout the process. Additionally, patrons and stylists alike will be required to wear masks while in the shop. QB House released a video detailing the establishment's safety guidelines prior to reopening their doors.
We extend a warm welcome (back) to QB House Tokyo and are excited to have the shop join our neighborhood. When you're ready to tame out-of-control quarantine hair, treat yourself to a fresh cut at QB House.
QB House Tokyo is open on weekdays from 9 am to 7 pm, and on weekends from 9 am to 6 pm.
QB House Tokyo Flatiron, 942 Broadway between 22nd and 23rd Streets, @qbhousetokyo