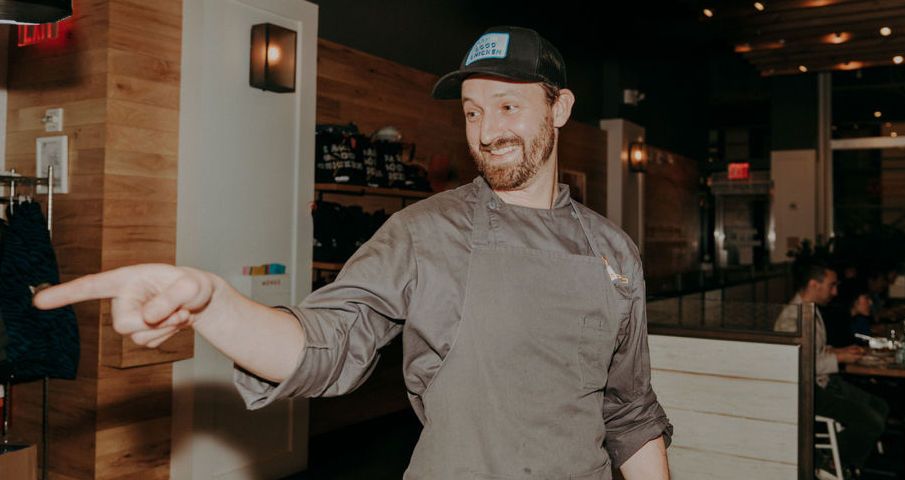 June's news media updates revolve around outdoor dining, adapting to reopenings, and the continuing effects of the pandemic on local restaurants, businesses, and real estate. Stay up-to-date with the latest Flatiron District News.
Restaurants & Bars
Outdoor dining pushed New York City restaurants like Cote to rethink their menus. The Michelin-starred Korean-style steakhouse's regular beef-dominated bill of fare now has been supplemented with a classic, picnic-minded favorite: fried chicken (via The Wall Street Journal).
Chef Dan Jackson, culinary director of Fields Good Chicken, recalls the high-paced atmosphere of the Eleven Madison Park kitchen after it topped San Pelligrino's list of the World's 50 Best Restaurants in 2017 (via Inside Hook).

    Eataly

's Flatiron location 

— the global Italian food hall for meats, cheeses, and fluffy focaccia — is the perfect place to get a restaurant-made picnic spread in New York City (via Eater).

    A new rooftop bar and lounge at 

234 Fifth Avenue

 may soon take shape in NoMad pending approvals from the New York City Landmarks Preservation Commission (via 

New York YIMBY

).

Blackbarn and La Pecora Bianca are highlighted as two New York City restaurants open for outdoor dining (via TechGeeked).
BID Businesses
Raul Àvila an event planner with a retail store on West 22nd Street was "very, very happy. After three months of being home, I could not wait to get back to work," when interviewed about Phase 1 reopening (via CBS New York).
In February, right before New York was put on lockdown, menswear designer Todd Snyder held a made-to-measure suit fitting at his stores on Madison Square Park and West Broadway (via Business of Fashion).
Real Estate & Commercial
In the Neighborhood
 Area Business Improvement Districts rise to challenge COVID-19 realities and recount how COVID-19 and cases of looting have impacted their usual public programming, and how they're maintaining the areas that have been hit particularly hard (via Chelsea Community News).

Photo Credit: Inside Hook