The 2020 Annual Report: What Happens Next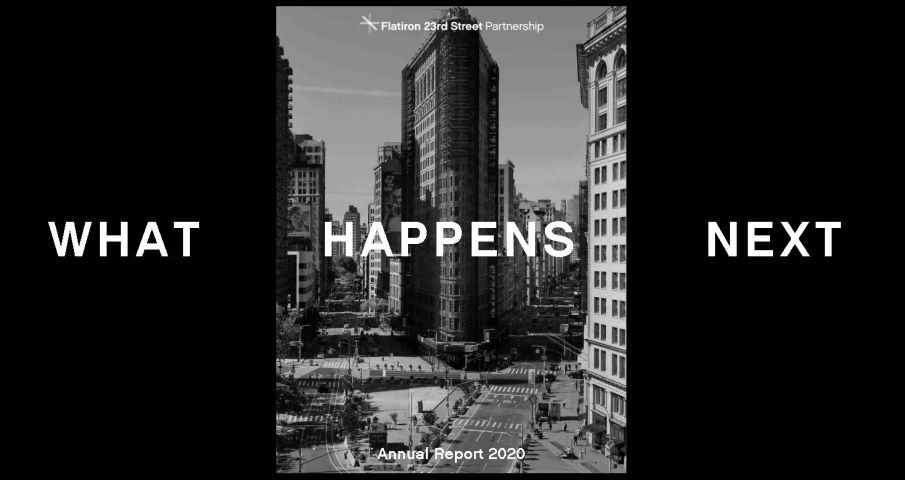 In the midst of this moment of uncertainty, as we plan, revise, and plan again for a continually changing future, this year's Annual Report is titled "What Happens Next".
Everyone has the same question. But no one really knows the answer.
Typically issued as a print publication at our Annual Meeting each June, we're proud to release the Partnership's 2020 Annual Report in a digital-first format.
Learn about the work we've done over the past 12 months including how our services have adapted to the COVID-19 pandemic.
Hear from six members of the business community— the faces behind Cote, Fotografiska, sundays nail salon, Dharma Yoga Center, Lois Lane Travel, and Shake Shack— who discuss how overcoming the uncertainty of past endeavors and crises has informed their present thinking.
We look forward to gathering virtually for this year's Annual Meeting on Wednesday, September 16. Please save the date.