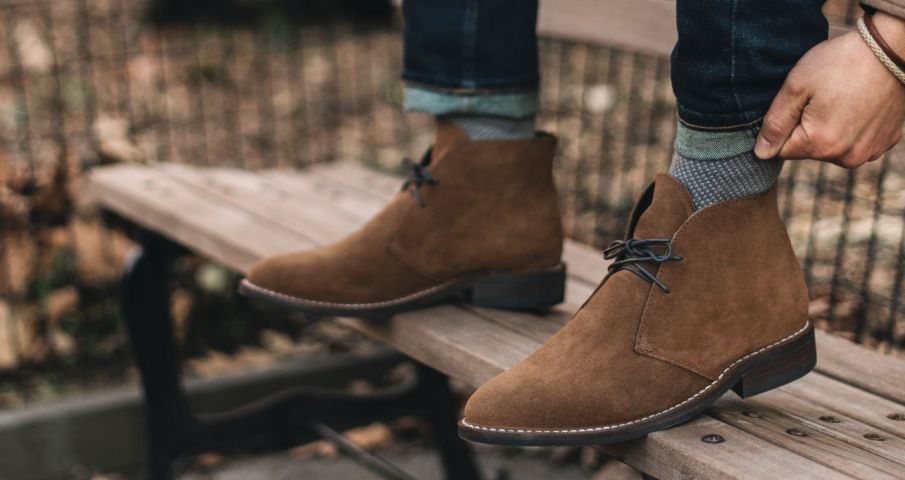 Celebrate Dad and the special men in your life this Father's Day, June 21st, with online exclusives from Flatiron businesses.
Even though Father's Day will be celebrated differently this year, make the most of Dad's special day. Our Father's Day roundup highlights gift and delivery ideas that are sure to make him feel special while supporting district retailers and local restaurants.Order early to avoid possible delivery delays.
---
Gifts
Place your orders online ahead of time to ensure on-time delivery. Shipping may be affected by COVID-19.
Destination XL (DXL) Men's Apparel
An all-inclusive one-stop-shop for apparel and shoes for 'Big and Tall' men with Father's Day specials including their buy one get one 75% deal, using the code BIGDEAL.
Eataly
To celebrate fathers everywhere, Eataly has carefully curated a selection of the highest quality food, drink, and gift boxes perfect for Dad. For home-cooked Italian comfort this Father's day, pick out Dad's favorites in the store, and Eataly will package and ship the items to his doorstep.
The Home Depot
Shop tools, gift cards, and more for all of Dad's home improvement desires.
Johnston & Murphy
Help Dad look his best with Johnston & Murphy's Father's Day Gift Ideas complete with stylish apparel, accessories, and shoe
L'Occitane En Provence
Celebrate Dad with luxury skincare essentials and fresh aromatic scents in Provençal gifts. Gift prices range from $5 to $90, and products available include creams, shaving duos, and fragrances.
The Manhattan Saddlery
Whether your Dad rides horses or simply enjoys an equestrian look, the Manhattan Saddlery provides has an assortment of gift items perfect for this Father's Day. Can't decide what to get him? Gift cards range from $25 to $1,000 so Dad can choose what suits him best.
Premier Indoor Golf
Although its doors are closed temporarily, you can still purchase a virtual golf lesson for dad available via video conferencing.
Rizzoli Bookstore
Rizzoli Bookstore offers a wide collection of books from photography and travel, to sports and foreign literature.
Scarpetta
Support a Father-favorite and local restaurant by purchasing a unique Scarpetta experience that can be scheduled for a later date. Choose from pasta-making, a private dinner party, or an in-home-chef experience through #SaveNYCEats.
Thursday Boot Company
Shop the highest quality boots for Dad at an honest price.
Todd Snyder
Head over to Todd Snyder to shop the Father's Day Collection for Dad, featuring timeless menswear classics with New York sensibility.
WTHN
Give the special man in your life the gift of self-care this Father's Day. For preventative or healing measures for Dad, pick up a gift card ranging from $50 to $150 for herb remedies, sound meditations, and more.
Fitness & Spas
Though some establishments are temporarily closed due to COVID-19, order a gift card for a future visit, and support a local business!
Brrn (212) 352-3132
Dyanna Spa (212) 995-2355
Living Fresh Men's Spa (212) 366-9080
Premier Indoor Golf (646) 657-01745
Restaurants for an Impressive Meal
Place your orders online ahead of time to ensure on-time delivery. Delivery hours may be affected by COVID-19.
Atoboy | Delivery or Pick-up | Call 646-476-7217 or via Caviar | Offering Family Meal Packages for 2-3 people and 4-6 people | 12 pm – 8:30 pm
Bazar Tapas | Delivery or Pick-up | Happy hour prices available all day, every day. | 11:30 am – 11 pm
BLACKBARN | Curbside Pick-up | 212) 265-5959, Grubhub & Seamless | Every entree purchase will buy a meal for homebound elderly through City Meals on Wheels. | 4:30 pm – 8:30 pm
Cote Korean Steakhouse | Delivery or Pick-up to order Food To-Go, A selection of meats from their Butcher Shop, or Wine | via Caviar | 4 pm – 9 pm
Dos Caminos | Delivery via DoorDash (Free Delivery), Grubhub, or Seamless & Pick-up | 212-294-1000 | Tues-Sun: 11:30 pm – 8 pm
Flats Fix | Delivery or Pick-up | Call 212-353-2400 | Delivering food, cocktails, beer, and mixed drinks, including fresh lime margaritas and Palomas.

Flatiron Wines | Delivery or Pick-up | Call 212- 477-1315 | Local, neighborhood same-day delivery is free. For wider NYC, next-day delivery available via FedEx and Courier | 12 pm – 8 pm
Giorgio's of Grammercy | Delivery or Pick-up | 5 pm – 9 pm
Hanjan | Email hooni@danjinyc.com | Heat & Serve Meals Available ($135) – feeds a family of 4 for 2 meals. Free delivery! In your email, please include your name, phone number, and address. Check Hanjan's IG page for details on the weekly meal kits.
Hill Country Barbecue Market | Delivery or Pick-up | Order combos, boxes, and meals | M/T: 5 pm – 9 pm, W-Sun: 12 pm – 9 pm
Mexicue | Delivery or Pick-up | Margaritas available! When your food order is $40+, enjoy a round of free margaritas. In the cocktails menu, hit  "Round of Margs" and use code "THOMAS." | 12 pm – 9 pm
Rocco Steakhouse | Delivery or Pick-up | 212-696-9660 |12 pm – 8 pm
Shorty's | Delivery or Pick-up | Order directly from the website and save 10% | 11 am – 11 pm
The Smith | Delivery via Caviar, Doordash, Grubhub, Seamless, UberEats or Pick-up | Expanded menu offerings, family-style dinners for two, cocktails, beer & wine available | 11:30 am – 9:00 pm
Thyme Cocktail Bar (New Speakeasy) | Delivery or Pick-up | All food items are 50% Off during Happy Hour from 3 pm to 6 pm, and enjoy 25% off orders of $70 or more with code "25THYME" | Food delivery & pick-up Th-Sat: 3 pm – 8 pm | Drink delivery & pick-up: 8 am – 3 pm
Vin Sur Vingt Wine Bar | Delivery or Pick-up | Delivery available in Manhattan and the Bronx. Deliveries will be made 1-2 days after an order is placed. | Pick-ups can be made the following day at VSV's NoMad at 1140 Broadway (26th/Broadway) 9 am – 2 pm.
Zero Otto Nove | Delivery or Pick-up via phone at 212-242-0899 | Any pick-up orders over $75 receive a free bottle of wine. | 4 pm – 9 pm.
Zucker's Bagels | Offering a Father's Day Package Brunch for 6 | Direct Website, Grubhub, Seamless, UberEats, DoorDash, & Pick-up | Use code FREEDELIVERY for free delivery via Zucker's website. Delivery available in Manhattan and order cut-off of 2 pm. | 7 am – 2:30 pm
Header and Thumbnail Photo Credit: Thursday Boot Company
Want to be added to the list? Email: klynch [at] FlatironDistrict.NYC