Flatiron Community Raises $32,000 to Support Local Restaurants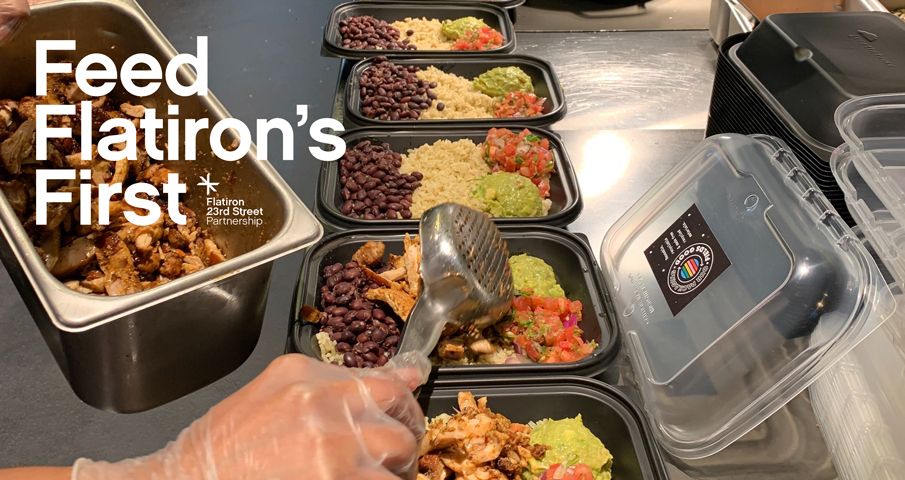 On May 4th, the Flatiron/23rd Street Partnership launched the Feed Flatiron's First Responders initiative, raising money to directly support neighborhood restaurants heavily impacted by the economic challenges of COVID-19. The program allowed us to fund daily meal orders delivered to the local emergency responders working tirelessly throughout the crisis to serve Flatiron and NoMad.
To kick-start the program, the Partnership committed $10,000, and pledged to match every donation $1 for $1 up to $10,000. The Flatiron and NoMad communities quickly responded to support the restaurants they love and show appreciation for these frontline workers. We were able to raise an additional $12,000 thanks to these generous donations.
Over the 4-week long meal delivery program, the Partnership used contributions to purchase over 3,200 meals from 30 different local restaurants, delivered to our neighborhood emergency teams every day through the end of May.
We spent a total of $32,000 with these district businesses thanks to the outpouring of support.
We would like to extend our sincere thanks to everyone who was able to donate, the first responders who serve our neighborhood, and the local restaurants who make our district so vibrant and well-loved. As we transition into reopening, we urge you to support locally-owned businesses by ordering directly and frequently!
Through this initiative, we directly purchased meals from the local restaurants below:
Missed our coverage on the initiative? Check out our Twitter and Facebook for pictures of the restaurants and meals delivered to first responders in May.