A Letter to Our Community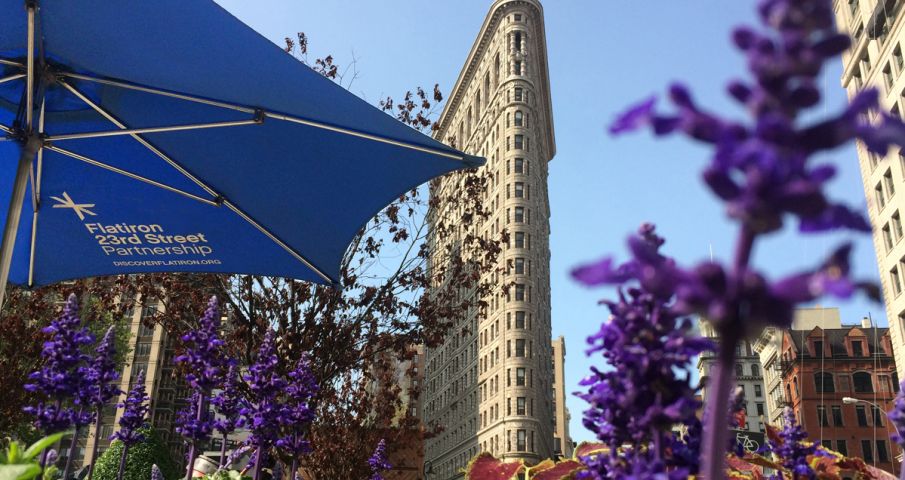 Statement from James Mettham, Executive Director, on behalf of the Flatiron/23rd Street Partnership:
Given the magnitude of the moment, the Flatiron/23rd Street Partnership is compelled to speak out on recent events. We are deeply angered and upset by the murder of George Floyd and the painful history of violence, harassment, and systemic racism experienced by the Black community in this country. The Flatiron/23rd Street Partnership stands in solidarity with the Black community. Today and every day, Black lives matter.
The Flatiron and NoMad neighborhoods are places where people of all races, ethnicities, and religions come together to contribute to a vibrant and creative community, and we are extremely proud of that. We all have a responsibility to make sure Black people feel safe, respected, and valued in our country, in our city, and in our neighborhood.
In recent nights, 50 of our district's businesses, including those that are small and locally owned, suffered significant property damage and theft. This is heart-breaking. These businesses, many of whom were preparing to reopen in the coming weeks, have already been crippled by COVID-19 related closures.
The Partnership staff and resources are available to all impacted stakeholders as we explore additional ways to augment our core district services and help our businesses recover. Rest assured that our staff and crews (cleaning, public safety, homeless outreach, and horticulture) are working tirelessly each day on the neighborhood's recuperation and stewardship.
We believe that supporting righteous and largely peaceful protests while condemning the destruction of property by those who do not share the ideals of those marching for overdue change are not incompatible. We are calling on ourselves and our partners in government to embrace this message and provide the guidance and leadership needed to build a more equitable city.
Now, the Flatiron/23rd Street Partnership will be looking for ways to play a constructive role in healing and rebuilding our community. We can do more to elevate and support existing Black-owned businesses across New York City including several that reside in Flatiron and NoMad. But, there should be more Black- and minority-owned businesses that call Flatiron and NoMad home. To this end and as an immediate starting point, we are establishing a partnership with, as well as contributing to, the New York Urban League, an organization furthering the economic empowerment of Black New Yorkers through education, employment, and entrepreneurial training.
Please know that you can reach out to the Partnership's team at any time and for any reason. We thank you all for embracing our neighborhood's history, supporting our neighborhood's resiliency, and believing in our neighborhood's possibilities.
Sincerely,


James Mettham
Executive Director – Flatiron/23rd Street Partnership
Businesses that have sustained damage can contact NYC Small Businesses Services' Emergency Response Unit at (212) 618-8810 for assistance.