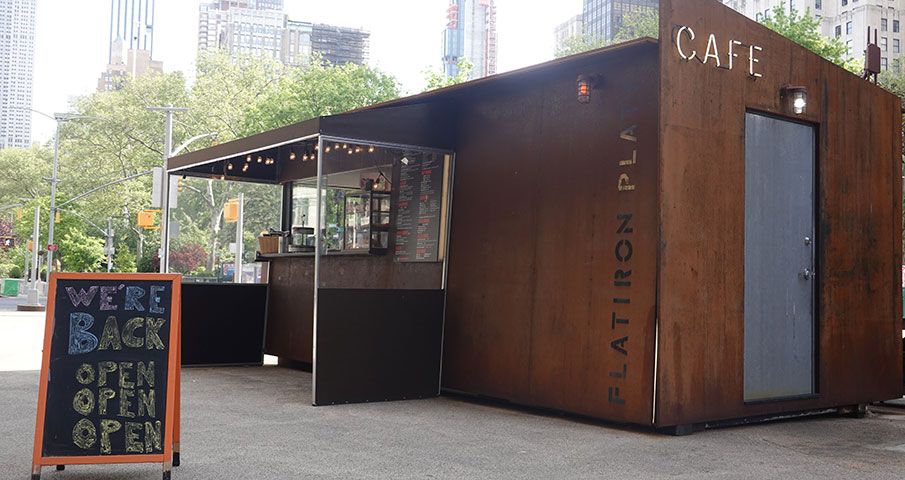 Breakfast returns to the Flatiron South Plaza! Flatiron Plate, home of the available-all-day Classic Egg Sandwich and healthy smoothie options, reopened for the season on May 18th.
In addition to the classic breakfast sandwich combo (add coffee, of course), Flatiron Plate features a full all-day menu featuring baked goods, Greek yogurt creations, sandwiches and wraps, salads, smoothies, fresh-squeezed juices, and a full array of hot and cold drinks. They also have a beer and wine license, and offer to-go drinks!
Flatiron Plate is open from 7 am to 5 pm every day.