Rizzoli Bookstore Staff Picks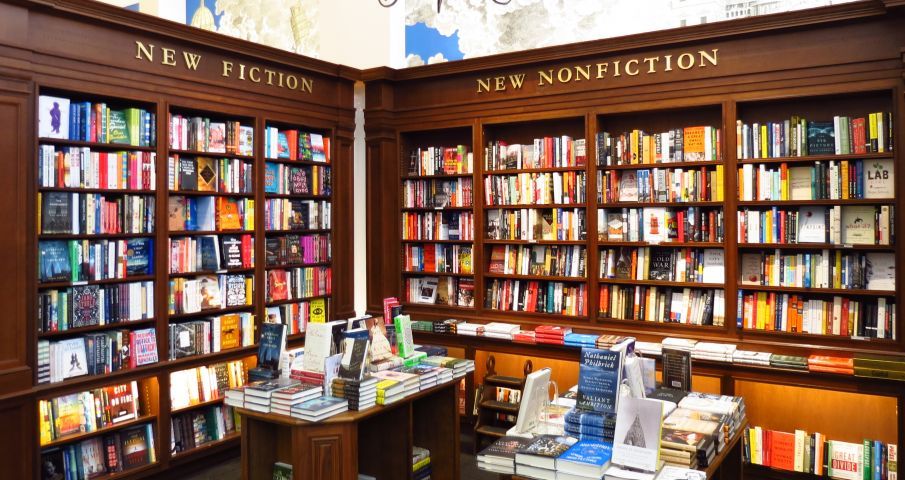 Rizzoli Bookstore has been a destination for books and culture in Flatiron since 2015. Curling up with a good book can be an engaging way to spend your time indoors. Glance some staff picks from the Rizzoli team. Happy reading!
Although Rizzoli temporarily closed their doors due to the outbreak, their online store conveniently brings their book selections to you. Rizzoli also recently launched a Bookstore Subscription that delivers the best books of the year to your door – you select a category, and Rizzoli's booksellers will hand-pick a book for you.
Book Recommendations
"Cleanness" by Garth Greenwell
In the highly anticipated follow-up to his beloved debut, Greenwell deepens his exploration of foreignness, obligation, and desire. In exacting, elegant prose, he transcribes the strange dialects of desire, cementing his stature as one of our most vital living writers.
"Drive Your Plow Over The Bones of The Dead" by Olga Tokarczuk
A deeply satisfying thriller and fairytale, this book is a provocative exploration of the murky borderland between sanity and madness, justice and tradition, autonomy and fate.
"How to Do Nothing" by Jenny Odell 
Far from simple anti-technology screed, this book is an action plan for thinking outside of the capitalist narrative of efficiency and techno-determinism.
"New York: Club Kids" by Walt Cassidy
Cassidy's book offers a flashback into 90's New York through to eyes of a club kid. Days of never-ending nightlife and explosions of costumes, makeup, and color are depicted by the multi-media artist and designer through outrageous photographs.
"Pasta Grannies" by Vicky Bennison 
Featuring the secrets of Italy's best home cooks, Tim from the Rizzoli team says "This amazing cookbook features pasta recipes from Bennison's popular YouTube channel. You'll not only discover how to make different pastas from scratch, but also learn about the grandmothers behind the recipes and the regions from which they come."
"Remodelista: The Organized Home" by Julie Carlson & Margot Guralnick
Staying at home is a perfect time to reorganize and this book offers over 100 tricks for living like a minimalist. Readers will learn strategies for conquering their homes' problem zones (from the medicine cabinet to the bedroom closet) and stylish tips for every room.
"Salt Fat Acid Heat" by Samin Nosrat
With charming narrative, illustrated walkthroughs, and a lighthearted approach to kitchen science, Samin demystifies the four elements of good cooking for everyone.
"Voices from Chernobyl" by Svetlana Alexienvich
Comprised of interviews in monologue form, Davor from the Rizzoli team describes this work as, "A book that will stay with you for the rest of your life. To read the incredible and heart-wrenching oral accounts of the participants, perpetrators, and survivors of the Chernobyl disaster is not only to experience their imaginable horror and perseverance first hand but also, more importantly, to feel the true scope of the human spirit.
"Where Cooking Begins: Uncomplicated Recipes to Make You a Great Cook" by Carla Lalli Music 
Laidback and built to share, these simple but sophisticated recipes are the kind you accidentally memorize and learn to live by.
"Weather" by Jenny Offill 
Offil's book is a somewhat stream of conscious narrative that examines the small precise details of everyday life, as well as the big questions of our time. Provocative, engaging and an ode to the power of connection. "This is so good, we are not ready nor worthy"- Ocean Vuong, Vietnamese-American poet, essayist, and novelist.
"Writers & Lovers" by Lily King 
Written with King's trademark humor, heart, and intelligence, this book is a transfixing novel that explores the terrifying and exhilarating leap between the end of one phase of life and the beginning of another.
For more recommendations, check our Rizzoli's Staff Picks webpage, or visit @Rizzolibookstore. All respective credit to Rizzoli Bookstore.