Online Classes & Virtual Experiences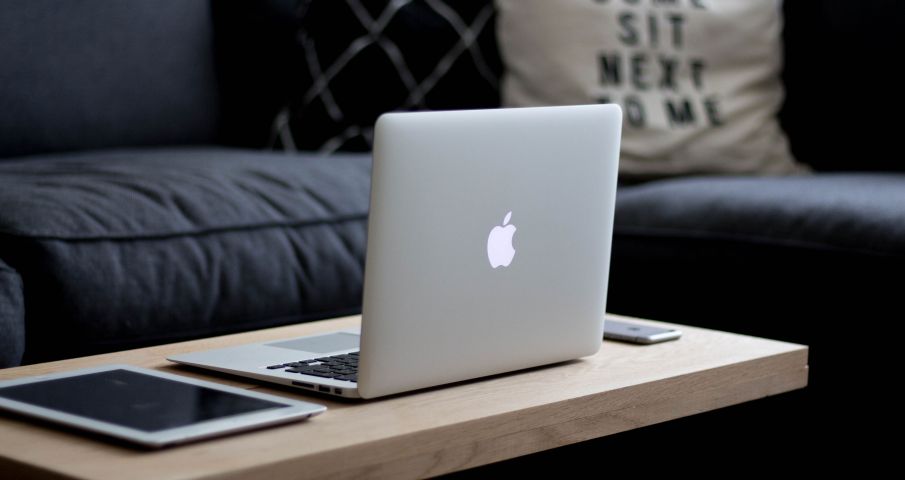 While you're responsibly socially distancing, we're bringing the neighborhood, and all it has to offer, to you at home.
You can both support our local business community through virtual experiences and online classes by paying for classes and experiences below, and treat yourself to some of the free offerings to get you by as you stay safe hunkered down at home.
We will continue adding to this list as new virtual experiences come online, so bookmark to keep checking back.
---
Fitness / Wellness Classes:

exhale
On-demand classes available. $19.99 / month subscription + 30-day free trial.
Ballroom Hub
Offering online ballroom dance classes every week. Get your first class FREE.
Barry's Bootcamp
Offering online classes everyday.
BK Pilates
Offering virtual class everyday. Stay tuned on instagram for more info!
bodē nyc:
Offering a variety of live stream classes 7 days a week including Original Hot Yoga, Yang/Yin, Vinyasa, HOT HIIT®, Yin and FREE 25 minute Meditation sessions three days a week. Classes are $12/each or you can purchase a pack of 5 for $50. Schedule here.
Chaise Fitness
On-demand classes are available. Chaise classes blend aerobics, ballet, and Pilates moves into one class. $16 / month subscription + 2-week free trial.
DanceBody
Offering live classes and a range of programs from DanceBody LIVE and Dancebody On-Demand.
Dharma Yoga
Discover concentration, meditation, and deep healing relaxation through Dharma Yoga's live-streamed classes through Zoom.
FuncSoul
FuncSoul is offering weekly choreography-based, dance classes set to the music of your favorite pop artists. "Bad" dancers welcome. Registration is $15. For every private virtual event booked, a free event is given to BIPOC and/or LGBTQIA+ group.
Humming Puppy
Unlimited on-demand classes for $0.50 a day with new classes added every week. Start with a 14 day free trial!
INSCAPE
Meditation and breathwork classes are available via app. $9.99 / month subscription + 7-day free trial. Live meditation classes also available.
Jane DO
Strength training, dance, and. cardio classes available via app. $10 / month subscription + 7-day free trial.
Live streaming is also available. Use code: SMALLBIZBABES for 20% off all live class packages.
Little Beet
Sign up to the Little Beet Newsletter for FREE yoga class offerings.
LL Studio by Laughing Lotus
Live streaming of yoga classes available for 15.99 / month + 3-day trial
Online yoga classes also available $15 / month subscription + 7-day free trial.
Live Morning Mantras and other FREE programming through Instagram Live
Mendez Boxing Gym
Offering FREE onling boxing and fitness classes via Zoom every Saturday at 12pm in honor of Francisco Mendez. Zoom ID: 720 182 3829
Mile High Run Club
Offering virtual classes through Zoom that will work up your runner's strength.
Pop Physique NYC
Offering FREE livestream workouts that focus on ballet barre to strengthen the body.
Rumble
Live streaming FREE daily at-home workouts through Instagram Live. Turn on your notifications!
Sin Workouts
Offering virtual training and customized in-home programs. Book through vanessa@sinworkouts.com. Sin is also hosting their Signature workout classes on Instagram Live every Friday at 5 pm! Class will be followed by a viral happy hour!
Standard Dose
Offering transformative virtual healing sessions for FREE. These 60-minute sessions will include 30 minutes of conversation and 30 minutes of meditation, as an opportunity to connect with like-minded individuals. Book here.
Tone House
Offering Zoom classes for extreme, athletic-based group fitness that will unleash the inner athelete in everyone.
TrainStationNYC
Offering virtual circuit training classes and posting at-home workouts on their Instagram.
WTHN
Downloadable sound meditation by Sound Therapy Practitioner, Nate Martinez for WTHN. Sound has the power to alter consciousness by changing your brainwaves to a more relaxed state. Downloads are $10.
Y7 studio
Launched an online platform that will offer unlimited Y7 yoga flow classes and live streams. There will be new videos each week. $16 a month + 7-day free trial.
---
Kids Entertainment & Learning:
Karma Kids Yoga is offering Zoom, YouTube and Instagram classes for FREE. / Zoom / YouTube / Instagram. Register for classes here.
Girls Who Code
Girls Who Code is making CS educational activities available for download FREE of charge, to anyone who wants to access them. Sign up for their updates to receive a new activity each week.
National Museum of Mathematics (MoMath)
Mind-benders for the Quarantined!
FREE each Sunday, MoMath will send you a challenging mathematical puzzle. On Tuesday, you'll receive a subtle hint; on Thursday, a serious push; on Saturday, the solution. And the next day, of course, a new puzzle.
Online Student Sessions
Sign up your child for a FREE fun, interactive mathematical session delivered with a highly trained educator from the National Museum of Mathematics! Sessions are available daily for grades pre-K through 12.


Mathplay for 3-5 Year Olds
Engage your preschoolers in playful activities to help them develop a strong foundation in math. Children will participate in songs, stories, and activities tied to a different theme each week. Each registered child must be accompanied by one adult caregiver (who will be present for the entire 30-minute session).
---
Adult Learning & Fun
Fotografiska
Fotografiska introduces Fotographers in Focus, a behind the lens look at the photographers exhibiting at Fotografiska New York, and how the COVID-19 pandemic is affecting their lives while in isolation. Check in often to see new photography and interviews.
General Assembly
GA is offering all classes and workshops remotely. Additionally, they are hosting FREE Fridays from now until June, giving access to their most popular workshops which originally range from $60 to $200 in value. Learn how to code, work photoshop, or master the ins and outs of digital marketing from the comfort of your couch.
Jazz Gallery
Offering online music sessions including live jazz, DJ performances, and happy hour hangs. Check out their virtual schedule.
The PIT
The People's Improv Theatre is hosting FREE seminars and jams along wtih remote adult and youth classes. $9.99 / Class.
Poster House
Poster House is the first museum in the United States dedicated exclusively to posters. They're hosting several FREE upcoming design workshops, remote tours, and much more.
Rizzoli Bookstore
Support Rizzoli by ordering books from their online bookstore. The Rizzoli team is processing and shipping orders.
Simons Foundation
The Simons Foundation presents virtual webinars on a wide range of accessible, meaningful and fun science and mathematics programming.
Tasting Table
Hosting event wtih guest chef virtual and in person. Check out upcoming events here.
Want your class or experience to be added to the list? Email: mgarcia [at] FlatironDistrict.NYC
Header Photo Credit: Ruthson Zimmerman via Unsplash
Slider Photo Credit: Adrien Tutin via Unsplash