Essential Retailers Open to Support You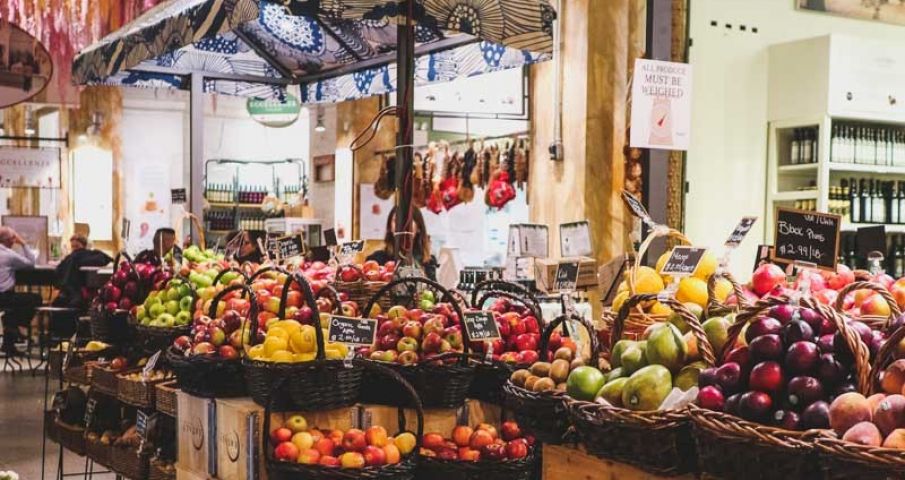 Several retailers, such as grocery stores, hardware stores, and pharmacies are doing their best to stay open for the community. Below are several local spots to consider using as a resource for your needs during this time.
Grocery
Eataly Flatiron's Grocery Marketplace
200 Fifth Avenue, Off 23rd Street
Open 9 am to 8 pm.
Eataly's Grocery Delivery or Pick-up Service. Deliveries for those over 65 years old are free.
Fairway Market
766 Sixth Avenue, Between 25th and 26th Streets
Fairway Grocery Delivery or Pick-up Service

Morton Williams
278 Park Avenue South, At 22nd Street
From 7 am to 8 am, senior citizens and compromised neighbors prioritized.
Morton Williams Delivery Service
Trader Joes
675 Sixth Avenue, At 21st Street
Adjusted hours: 9 am to 7 pm
From 8 am to 9 am, open to senior customers (60+) and disabled customers
Westside Market

170 West 23rd Sreet, between Sixth and Seventh Avenue
Whole Foods
250 Seventh Avenue, Between 24th and 25th Streets
Restaurants Offering Groceries
Bourke Street Bakery
Bourke Street offers Essential Boxes that are full of fruits, vegetables, bread, pastries & other essentials changing weekly. Boxes can be ordered for delivery on a dedicated day for your neighborhood. The current delivery schedule is: Tuesday: Manhattan Wednesday: New Jersey/Hamptons Thursday: Brooklyn (no further than Borough Place).
Honeybrains
Honeybrains Grocery Market is offering delivery and pick-up for your own fruit and vegetable package with everything you need to create your own Honeybrains inspired meals.
Juice Press
Offering fresh produce, prepared foods, and juices for delivery. Guaranteed next-day delivery for orders submitted by 2 pm.

Sticky's Finger Joint
Sticky's Bodega is offering select grocery items, including toilet paper for delivery and pick-up.
SVK Sous Vide Kitchen (A Virtual Food Hall)
119 East 23rd Street between Park and Lexington Avenues
Fesh meal kits ($25 for 2, $50 for 4), proteins by the pound, and fresh produce available via contactless delivery or pick-up. To order, call 646-895-9232 weekdays from 10 am – 7 pm or email contact@SVKfoodhall.com.
Convenience Stores / Pharmacies
21 Berry Deli
922 Broadway, On the corner of 21st Street
7/11
182 Fifth Avenue, Between 22nd and 23rd Streets

CVS Pharmacy 24 Hours
750 Sixth Avenue, Between 24th and 25th Streets
CVS Pharmacy 24 Hours
300 Park Avenue South, Between 22nd and 23rd Streets
Duane Reade
401 Park Avenue South
Harmon Face Values
675 Sixth Avenue, Off 22nd Street
Open every day from 10 am to 5 pm
Smoke Gift & Convenience 2
251 Fifth Avenue
Open daily from 7 am – 12:30 am
Cleaners
5th Ave Cleaners
297 Park Avenue South, Between 22nd and 23rd Streets
Grammercy Cleaners
44 East 22nd Street
Green Cleaners
28 East 22nd Street
Hardware Stores
City Protection Locksmith
41 East 28th Street
Home Depot
40 West 23rd Street, Between Fifth and Sixth Avenues
J&M Hardware & Locksmiths

19 East 21st Street, between Broadway & Park Avenue
Supplies available: masks, disposable gloves, Brita filters, hand soap, toilet paper, detergent, etc.
Free local delivery for orders over $15.
Pet Care
PetSmart Flatiron
1107 Broadway, At 24th Street
Wine & Spirits

Eataly Vino
19 West 23rd Street
Delivery and Pick-up available
11 am to 7 pm
Flatiron Wine & Spirits
929 Broadway, Between 22nd and 21st Streets.
Order online or call (212) 477-1315.
Open daily from 12 pm – 8 pm
Delivery Info: Local, neighborhood same-day delivery is free. For wider NYC, next-day delivery available via FedEx and Courier.
Gramercy Wine & Spirits
104 East 23rd Street at Park Avenue

Order Online and adjusted hours: M-S 11 am – 8 pm Sunday 12 – 8 pm
Kessler Wine & Spirits
23 East 28th Street
Order online or in-store (call for hours: (212) 685-7651)
Wine & Spirits Market (formerly Manor House Cellar)
676 6th Avenue
Delivery/Pickup info. Adjusted Hours: M-Th 10 am – 8 pm, F-Sat 10 am – 9 pm, Su 12 – 7 pm
Vin Sur Vingt Wine Bar
Delivery or Pick-up
Free delivery available in Manhattan and the Bronx. Deliveries will be made 1-2 days after an order is placed. Pick-ups can be made the following day at VSV's NoMad at 1140 Broadway (26th/Broadway) 9 am – 2 pm.
Other Essential Services:
As an Optometry practice, 10/10 Optics can treat emergency eye and vision needs, eyeglass repair and pick ups, and contact lens orders.
50 Madison Avenue / Sun: 11 am – 5 pm; Mon-Thurs: 10 am – 7 pm; Closed Friday & Saturday / 212-366-1010 / contact@1010optics.com
Cohen's Fashion Optical
Open for business by appointment only. Also, taking phone or email orders and will ship for FREE.
106 East 23rd Street / 11 am – 5 pm; Closed Sunday / 212-677-3707 / cohensoptical23rdstreet@gmail.com
Dr. Harvey Katz, DDS / Dr. Jason Katz, DDS
Available by appointment for emergency only dental.
51 Madison Avenue, Suite 1400 / (646) 374-1811
Eneslow Shoes
Available for essential shoe and orthotic repair and replacement by appointment or online only
470 Park Ave South, At 32nd Street / via 800-Eneslow or info@eneslow.com
Lenscrafters
Open for scheduled eye exam appointments
6 East 23rd Street / 12 pm – 6 pm / 212) 982-7850
Virtual Classes & Experiences
In addition to the essential businesses staying physically open above, many district businesses, from fitness studios to children's resources, to cultural amenities, are offering virtual classes and experiences (both free and paid) for you or your family to participate in from home:
Online Classes and Virtual Experiences in Flatiron
Photo Credit: Mini Adventures of Eataly Flatiron