Saint Patrick's Day Take Out/Delivery in Flatiron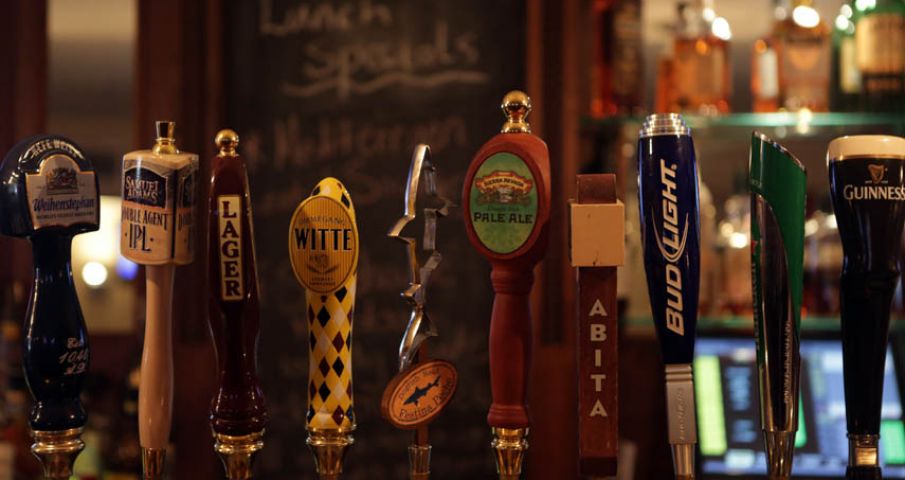 Updated 3/16/2020:
Effective 8PM Monday, March 16 Restaurants and bars that serve food will be shifting to takeout/delivery ONLY. The Governor also announced that alcholic beverages will now also be available for delivery, as a part of this rule. This is not a permanent change and would only be in effect for the duration of the mandatory closures.
The below bars and eateries do all have food menu items, and may be offering their St. Pat's specials via delivery. Please visit their social media or websites, or call the restaurant directly for confirmation:
—–
Everyone's a little Irish on St. Patrick's Day. In celebration of Paddy's Day, we've rounded up local pubs (and a bakery) inviting you to celebrate with some themed fun.
Baked by Melissa, 111 East 23rd Street, between Park and Lexington, (212) 842-0220
Order a pack of St. Patrick's Day-themed mini-cupcakes such as the "Pot O' Gold" 25-pack.
The Churchill Tavern, 45 East 28th Street, between Madison Avenue and Park Avenue South, (646) 476-8419
Not exactly Irish, but the festive, the English-themed bar the Churchill Tavern.
The Globe, 158 East 23rd Street, between Lexington Avenue and Third Avenue, (212) 477-6161
Old-school (since 1886) Irish pub The Globe offer traditional Irish dishes.
Gold Bear, 377 Park Avenue South, between 27th and 26th Streets, (646) 850-1400
Gold Bear, is known for its impressive cocktail program and tasty menu.
The Storehouse, 69 West 23rd Street, between Fifth and Sixth Avenues, (212)-243-8898
Order some St. Patrick's Day fun from Irish-style sports bar The Storehouse.
Again, please call each location to confirm delivery availability. 
Flatiron District Businesses: Do you have a promotion that we're missing? Email us at info (at) flatirondistrict.nyc
Photo Credit: Manhattan Sideways of Storehouse