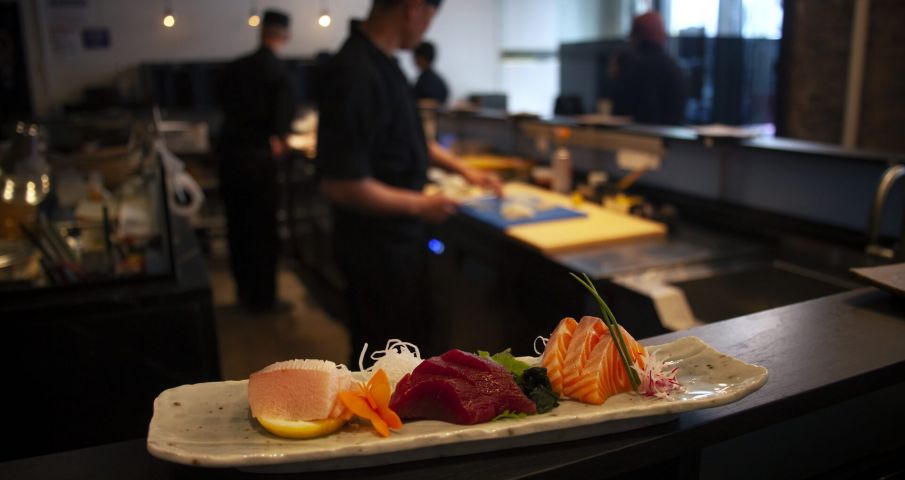 February marked some notable media highlights for the neighborhood such as grabbing several "best of" titles for cultural and dining institutions. Stay up-to-date with the latest Flatiron District News with our monthly roundup of notable highlights.
Restaurants & Bars
BID Businesses
The Museum of Mathematics was named one of "The Best Things to do in New York City With Kids" citing that the under-the-radar museum features a ton of hands-on exhibits showing how science, technology, engineering, and math inform every element of our lives (via Curbed New York).
After a quarter of a century in the Flatiron District, Safavieh moved its home furnishings retail showroom to a larger space in the Chelsea neighborhood less than a mile away at 89 Seventh Avenue where it occupies a 30,000-square-foot footprint (via Home Accents Today).
Dermatologist David Colbert at New York Dermatology Group (NYDG) in the Flatiron District tends to the complexions of actors, models, editors, and even other dermatologists. Spanning 7,000 square feet, the space houses two cryotherapy machines, an IV-infusion suite, and eight treatment rooms that are larger than most New York bedrooms (via The Cut).
Real Estate & Commercial
After four years, developer Ian Bruce Eichner found a buyer to purchase two penthouses atop his Madison Square Park Tower condominium for $45 million. The trophy units, which span 13,000 square feet across two floors, were most recently listed for $52 million (via The Real Deal).
In the Neighborhood
The NYC Department of Small Business Services (SBS) issued its annual report highlighting the significant impact of Business Improvement Districts (BIDs) across New York City, including the Flatiron/23rd Street Partnership.
Google Maps marked its 15th anniversary with a multi-day event on the Flatiron North Public Plaza which included a life-sized location pin and giveaways (via Forbes Magazine).