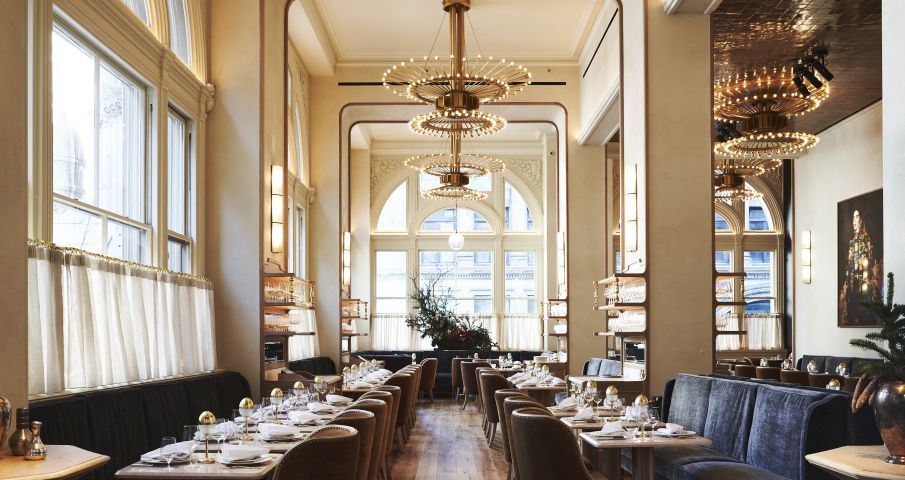 The Flatiron Partnership welcomes an exciting new dining destination to the neighborhood. Located on the second floor of the newly opened photography museum Fotografiska New York, Verōnika is a restaurant that is romantically reminiscent of grand European cafés serving elevated French and Eastern European cuisine.
The eatery is the brainchild of James Beard Award-winning restaurateur Stephen Starr and spearheaded by Executive Chef, Robert Aikens, the name behind The Rainbow Room.
Verōnika, a nod to the patron saint of photography, is appropriately housed in Fotografiska New York, a global outpost of the Stockholm-based destination for photography. The venue and restaurant are inspired by the moody qualities of the medium of photography in its earliest forms and celebrate European history, culture and cuisine.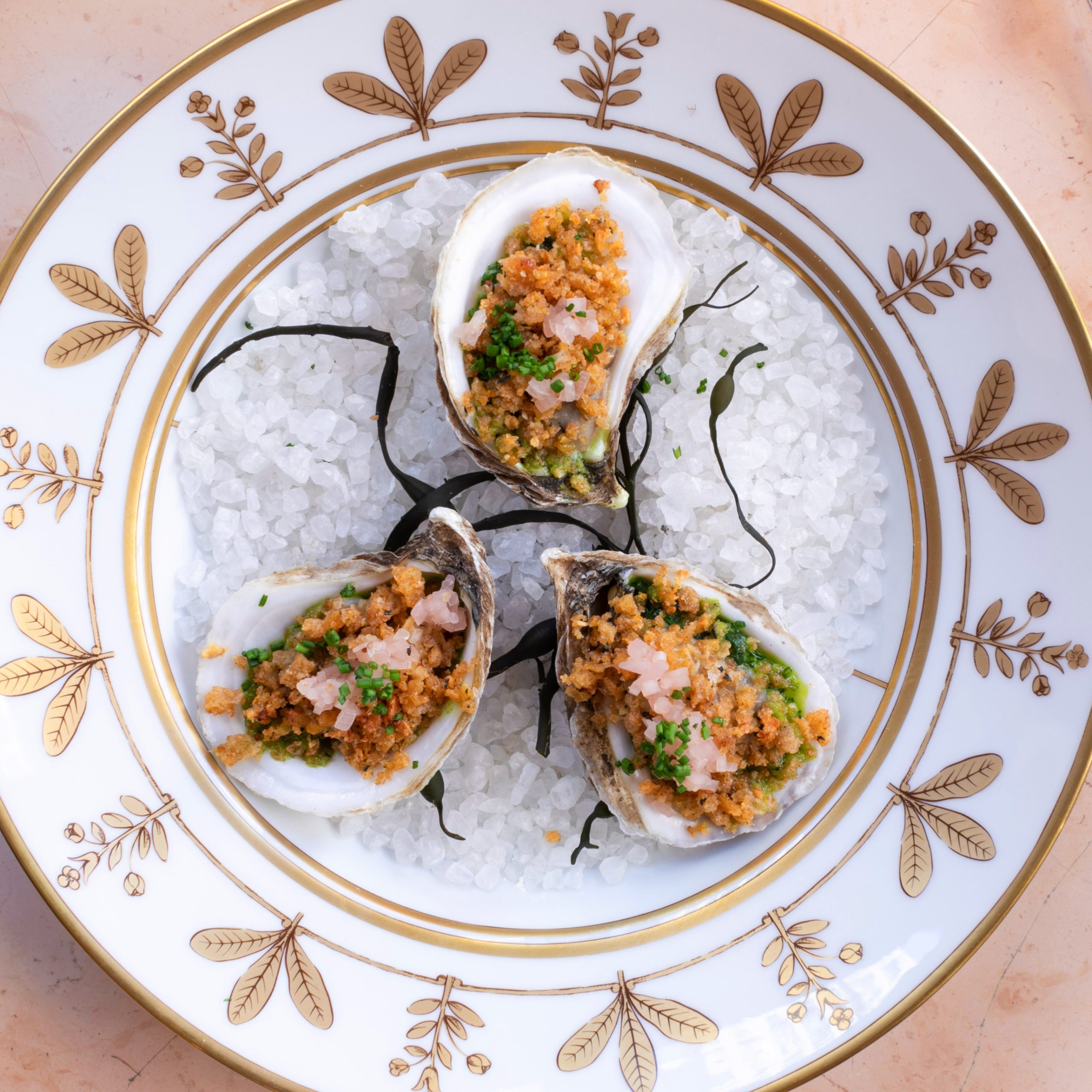 Chef Aikens' pan-European menu pays homage to Escoffier-era France, Viennese cafes, and show-stopping Eastern European favorites. The dinner menu features appetizers like Oysters, Beef tartare, Escargot, and a selection of caviars. Entree options consist of thoughtfully executed Chicken Kiev, Lamb Goulash, and Black Cod dishes. Overall, Aikens' menu prioritizes seasonality and sustainability.
To add a perfect happy ending to your meal, you can't go wrong with the dessert menu created under the direction of Executive Pastry Chef Becca Punch of Eleven Madison Park. Presented on a dessert trolley for your choosing, options include a Viennese Chocolate Cake and a Russian layer cake made with burnt honey cream and bee pollen.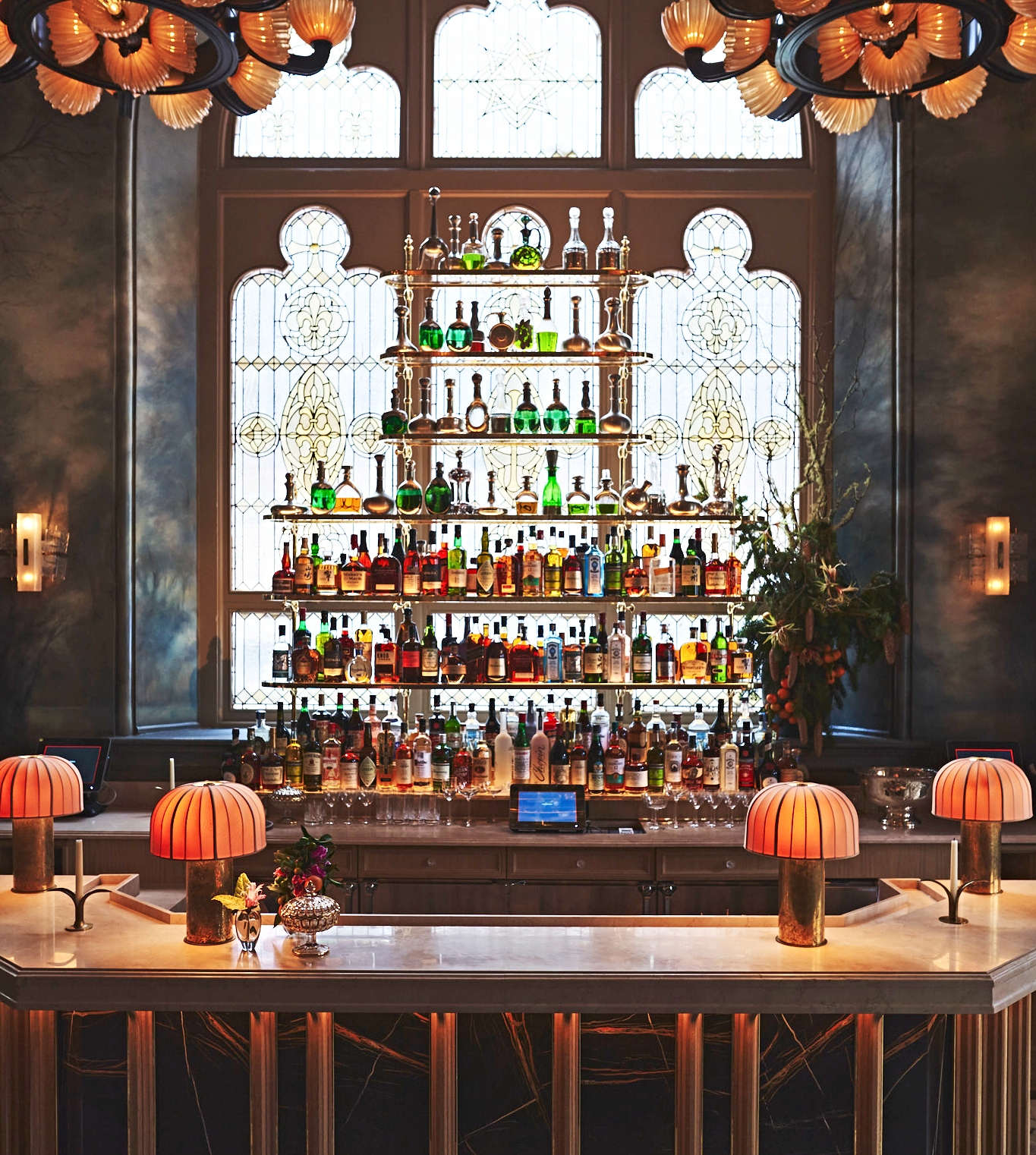 The dining experience is enhanced by the opulent interiors of the restaurant. A dimly-lit bar at the entrance features a bohemian forest mural by painter Dean Barger and offers a focused cocktail list along with extensive wine offerings. The restaurant itself is visually impressive including 20-foot tall ceilings, warm brass chandeliers, archways of the landmark building, velvet banquettes, and leather chairs. The walls of Verōnika serve as an extension of Fotografiska as the restaurant plans to exhibit several framed photographs rotating regularly throughout the year. The large 146-guest space has become a part of the innovative, expression haven, that is Fotografiska providing a 360 experience for visitors.
Plus, when you dine at Verōnika you can take advantage of discounted tickets to view the photography exhibits in the museum.
Verōnika is currently open every day for dinner: Sunday through Wednesday from 5 pm to 10 pm, and Thursday through Saturday from 5 pm to 11 pm. Brunch and lunch are to follow.
Verōnika, 281 Park Avenue South at 22nd Street, (646) 993 6993, @veronika_nyc
Photo Credit: Adrian Gaut