Flatiron Sponsorship Opportunities for 2020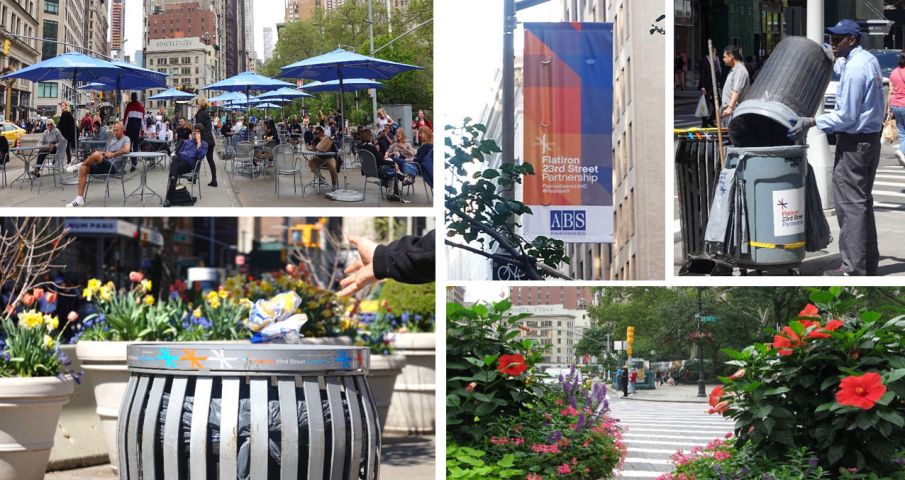 The Flatiron/23rd Street Partnership is announcing the release of the 2020 Flatiron Sponsorship Catalog.
Sponsorship support from members of the community supplement our assessment revenue for the continued funding of marketing and streetscape beautification projects. Participation in the sponsorship program is an ideal way to show your business or organization's support for the community and commitment to the area's improvement.
Your support can fund the Partnership's programs in many ways. Here are five ways you can make an impact in the Flatiron District:
For businesses just outside the defined Flatiron Business Improvement District (BID) boundaries, the Partnership offers a marketing affiliate program, "Friends of the Flatiron Partnership." For an annual fee, businesses receive access to marketing benefits from our marketing program otherwise exclusive to BID member businesses only.
Click here to view the Partnership's 2020 Sponsorship Program Catalog.