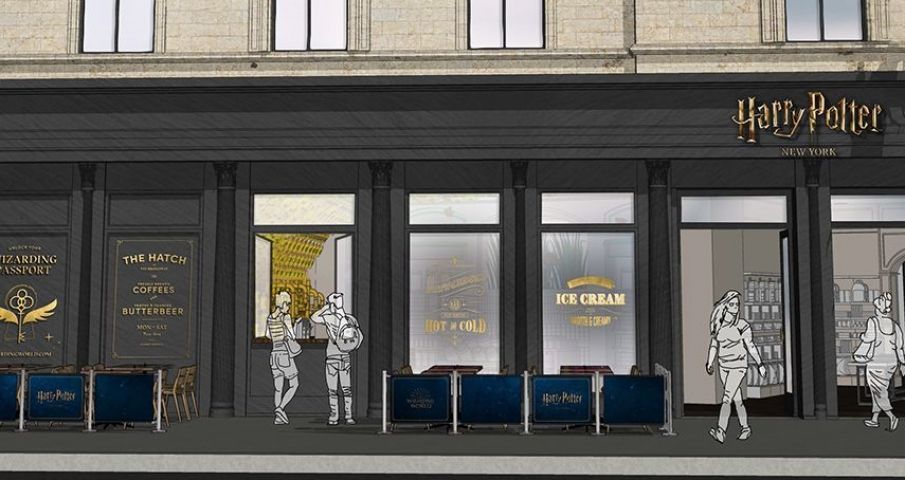 The start of 2020 marked some notable media highlights for the neighborhood such as grabbing several "best of" titles, the opening of exciting establishments.  Stay up-to-date with the latest Flatiron District News with our monthly roundup of notable highlights.
Restaurants & Bars
BID Businesses
Warner Bros. released proposed renderings for its first official Harry Potter flagship store in the heart of New York City next to the iconic Flatiron building at 935 Broadway. Spanning three floors and over 20,000 sq. ft., the space will provide fans with a number of exciting retail experiences that evoke the magic of the Wizarding World including everything from personalized robes and 

Bertie Bott's

 Every Flavor Beans to a brand-new range of house wands with a design exclusive to the 

New York

 location (via Cision PR Newswire).
Stationery chain Papyrus, which once had over 450 stores throughout the U.S., is shutting the doors of its standalone stores. The company that has operated the retail chain is reportedly closing all of its locations nationwide, citing "current challenges of the retail industry." Two Papyrus stores are located with Flatiron: 655 Sixth Avenue & 940 Broadway (via Fortune magazine).
Learn about the architecture and design of the Poster House museum – "The design… responds to both the unique qualities of the institution within the cultural landscape of New York City and the exceptional urban conditions of its site in the Flatiron district near Madison Square Park" (via E-Architect).
Real Estate & Commercial 
Around the Neighborhood
Stuffed Koslas popped up all over NYC to raise awareness for Aussie Wildlife including a plush koala spotted clinging to a Flatiron District pole (via Pedestrians TV).
The New York Times Sunday Review's feature reminded people to "Look Up" from our phones more often to take in wonders around us like the Flatiron Building (via New York Times).
Header and Thumbnail Photo: Harry Potter renderings via Warner Bros.