Flatiron Foodies: Sophie's Cuban Cuisine's Picadillo de Res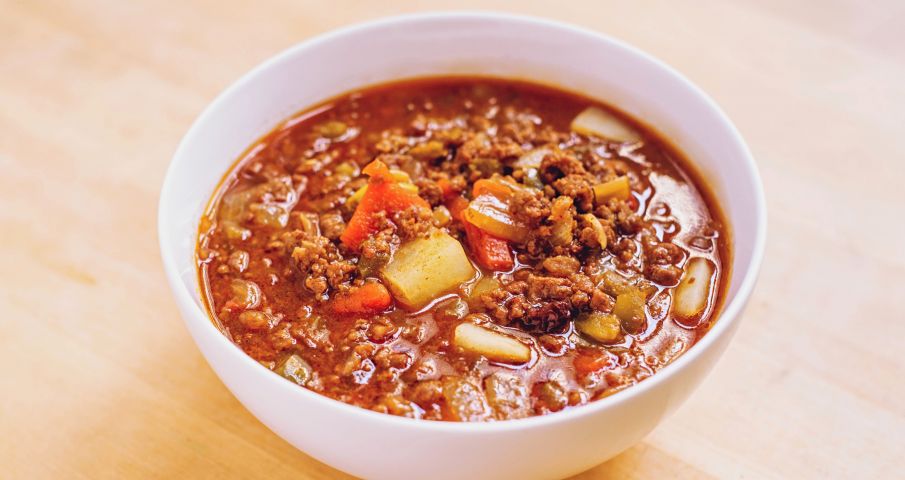 Sophie's Cuban Cuisine was bred from the Luna family's restaurateur roots in Lima Peru and inspired by a Cuban restaurant the family visited years before the concept came to life. After years of selling food from carts near New York City soccer fields, Sophie's opened its doors on Greenwich Street in June 1997. Today the family-owned and operated business has 10 successful outposts across New York City with one located here in the Flatiron District at 28 East 23rd Street since 2008.
Sophie's prides itself on its traditional, authentic Cuban menu using fresh ingredients. Food is made in-house and prepared throughout each day in small batches to maintain peak flavors. The menu features dishes like handmade empanadas, classic sandwiches, a wide range of side dishes and entrees, tropical fruit shakes, and classic desserts.
Sophie's Master Chef Eduardo Morgado shares the recipe for Picadillo de Res, a ground beef stew recipe that he created himself. The hearty stew makes for a flavorful dish that's perfect to curl up to in the winter months. Plus, it's ready in 25 minutes, which is a major check in our book.
Sophie's Cuban Cuisine's Picadillo de Res (Ground Beef Stew) Recipe: 
Ingredients (Serves 4 ppl) 
1 lb. lean ground beef
1 oz. olive oil
1 oz. garlic cloves, finely chopped
8 oz. Spanish onions, diced
5 oz. green pepper, diced
3 oz. red pepper, diced
4 oz. tomato puree
8.oz. potato, peeled and cubed
1 teaspoon salt
½ teaspoon ground black pepper
½ teaspoon cumin
½ teaspoon oregano
1 oz. green olives, pitted
2 oz. raisins
Preparation 
Cook ground beef in a pan until browned and set aside.
In a large skillet on medium heat, add olive oil and garlic. Cook garlic to a golden brown color.
Add diced onions, green and red peppers, and cook for 3 minutes.
Add tomato sauce and cook for 3 more minutes.
Add salt, ground pepper, cumin, and oregano.
Add ground beef and potatoes and cook for 10 minutes.
Add raisins and olives and remove them from the stove.
Tip: You may add 4 oz. of boiling water if a saucy consistency is preferred. You may do this on step 6 before letting the stew cook for 10  minutes.
Pictured Below: Sophie's Head Chef Eduardo Morgado.