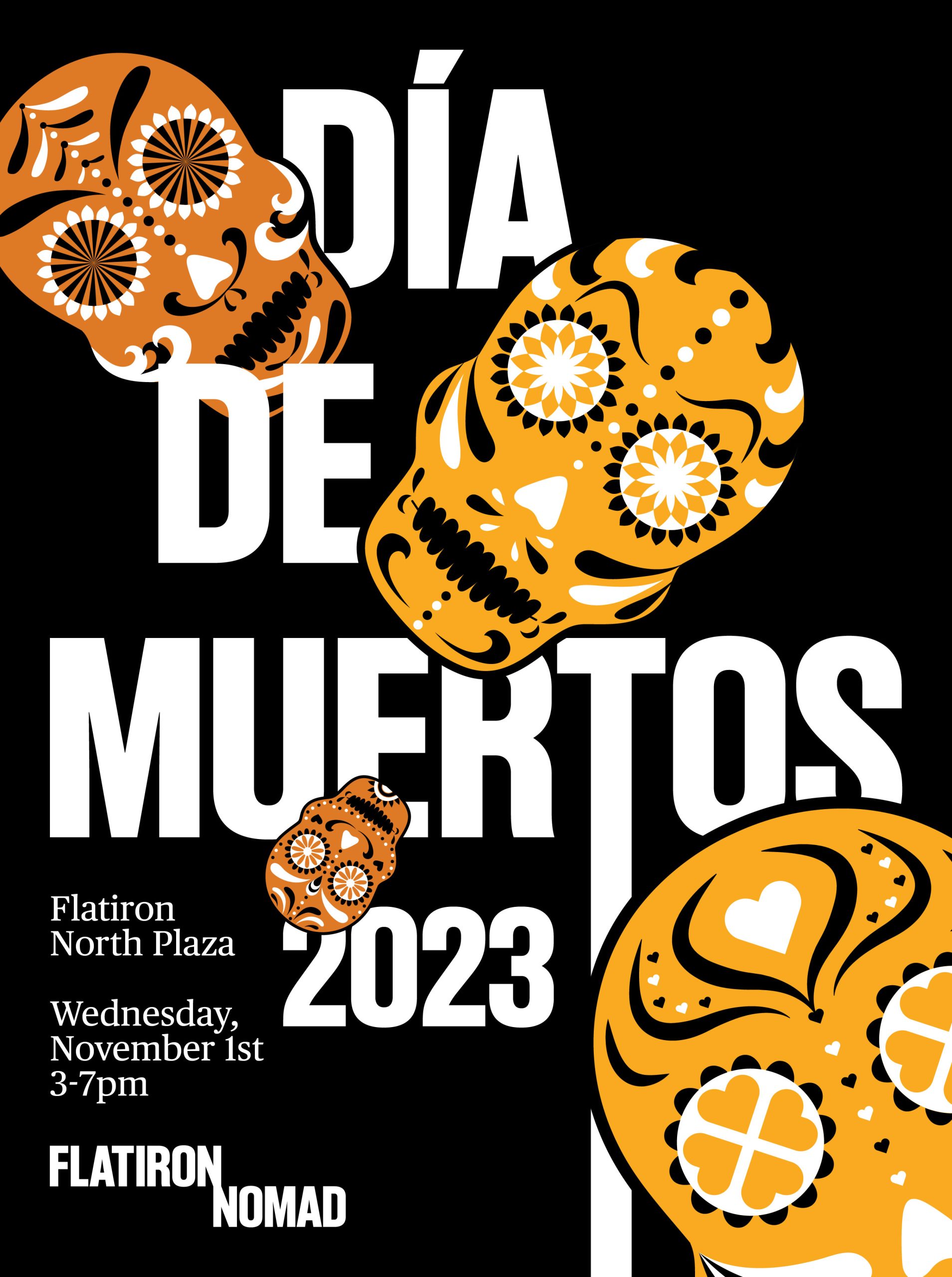 Celebrate Día de Muertos on November 1
Wednesday, November 1
Flatiron North Plaza
3 – 7 pm
Join us for our annual Día de Muertos celebration on November 1st in the Flatiron North Plaza! This free event features elements integral to this historical Mexican tradition including:
Can't make it? Support Mexican Owned and Inspired Restaurants in Flatiron & NoMad.
Rain date: Thursday, November 2nd. For updates, please check our website and follow us on social media @flatironny.