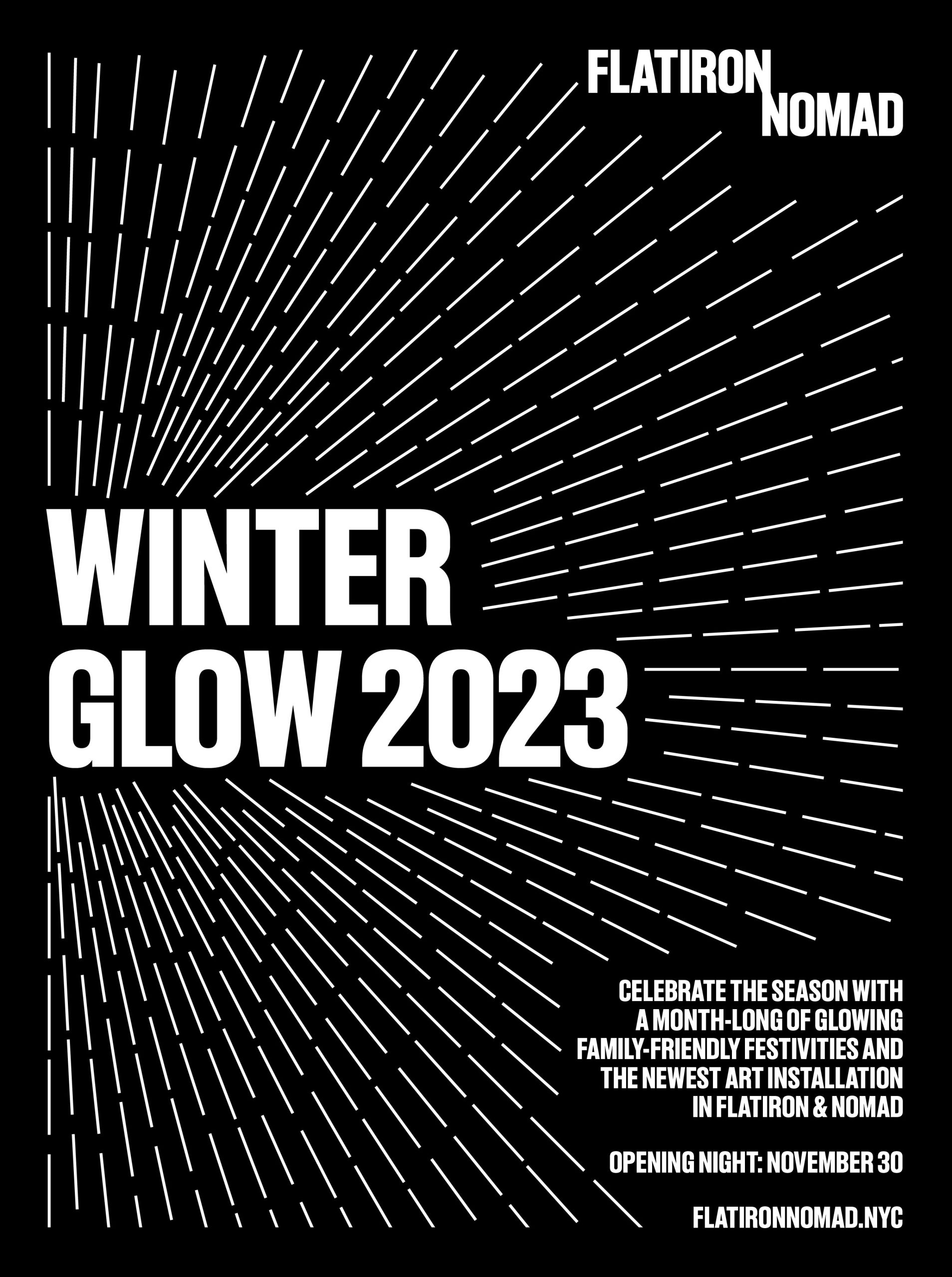 Winter Glow
We're excited to announce our holiday program for this year: Winter Glow!
Beginning November 30, Winter Glow will celebrate the season with free public pop-up programming across the neighborhood and our newest interactive art installation CONTROL NO CONTROL, created by Iregular on the Flatiron North Plaza.
Each week, join us for events that celebrate the elements of light, art and storytelling:
11/30, Winter Glow Kick-Off Parade & Unveiling of CONTROL NO CONTROL, created by Iregular
12/05, Make Your Own Glow Workshop
12/06, Holiday Tree Lighting by Madison Square Park Conservancy
12/07, Winter Live Theatre Night
12/12, Glowy Game Night
12/14, Silent Disco Night
12/21, Winter Solstice with the National Museum of Mathematics (MoMath)
For updates, please check our website and follow us on social media @flatironny.