New Neighbor: Flip'd by IHOP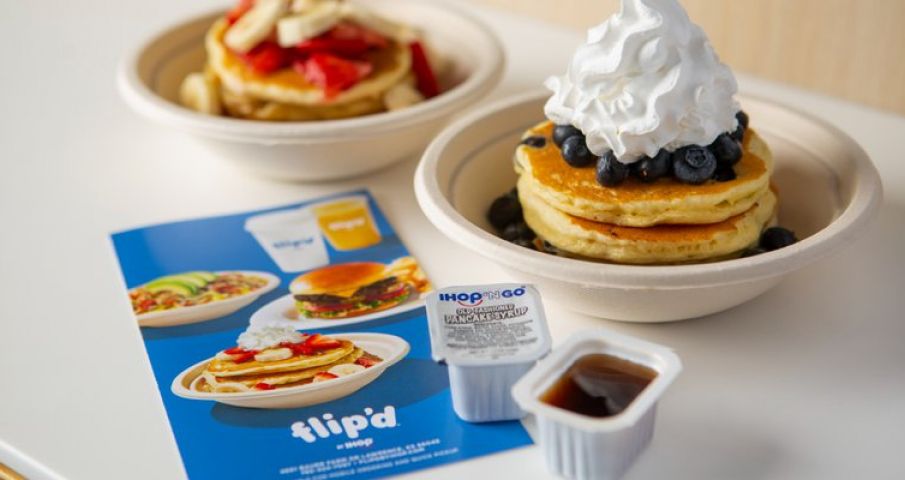 We're excited to welcome Flip'd by IHOP, a new fast-casual concept from the well-known pancake establishment. Located at 110 East 23rd Street, this marks Flip'd by IHOP's first major city and East Coast location. Flip'd by IHOP is led by restauranteur and entrepreneur Robert "Don Pooh" Cummins, owner of Brooklyn Chop House and Brooklyn Dumpling Shop, and longtime IHOP franchise owner Bryan McKenzie.
Flip'd by IHOP's 1,800 square foot interior offers customers a view into a fully open kitchen to watch their food being prepared and made to order in just minutes. Flip'd by IHOP also features conveninet self-order kiosks for customers on-the-go looking to save time. And if your in the mood to sit down and enjoy your meal, Flip'd by IHOP offers 20 indoor seats for customers as well.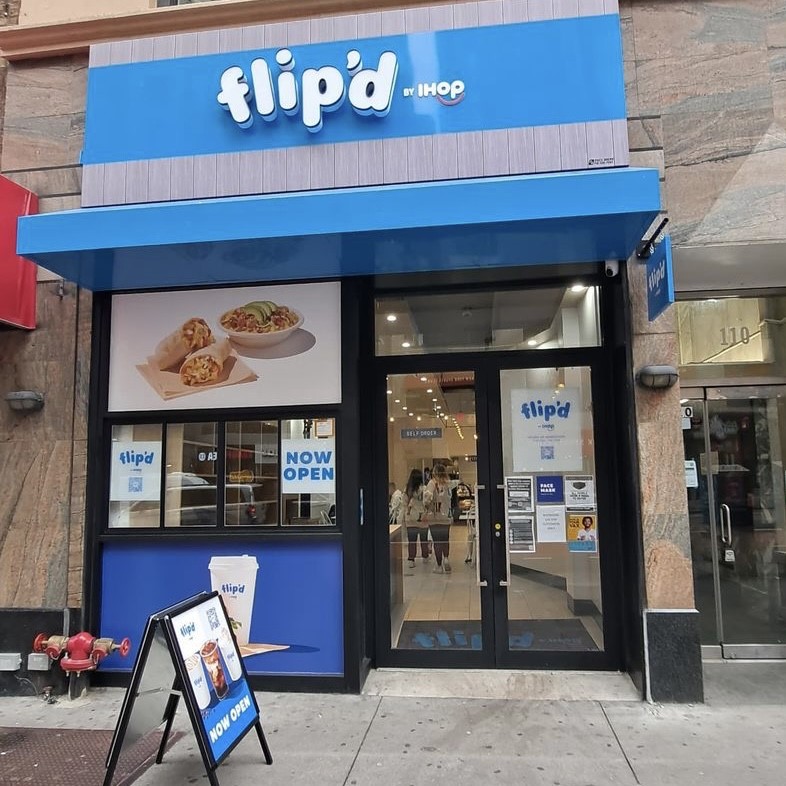 Flip'd by IHOP's all-day menu features breakfast staples such as Signature Pancake Bowls, Egg Sammies, Breakfast Burritos, Burgers, Classic Combos, and Salads. All dishes are made with fresh ingredients that can be customized with add-ons to create the perfect meal you're in the mood for.
Order a classic such as the The Flip'd Original Pancake Bowl that features four delicious buttermilk pancakes and real whipped butter. Mix-in fresh fruit like bananas and chocolate chips for an extra treat. Top off your pancake bowl with whipped cream, blueberry compote, or fresh strawberries. You can make it full meal with combo options that include eggs and your choice of bacon or sausage links.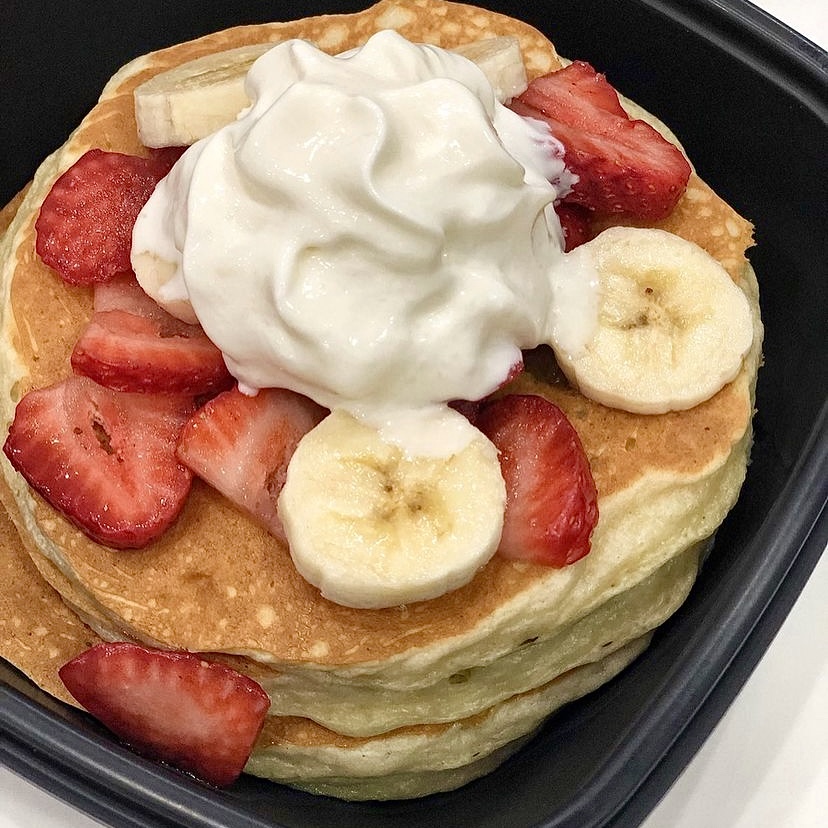 Flip'd by IHOP also has plenty of savory menu items like Egg Sammies and Breakfast Burritos. Enjoy The Cali Egg Sammie with avocado, roasted tomatoes, baby arugula, and pepper jack cheese. Or, create a Breakfast Burrito Bowl like the Bacon Temptation with scrambled eggs over crispy potatoes topped with jack & cheddar cheese, hickory-smoked bacon, roasted tomatoes, and zesty hollandaise. Add a side of buttermilk pancakes or a cup of fresh fruit to your meal.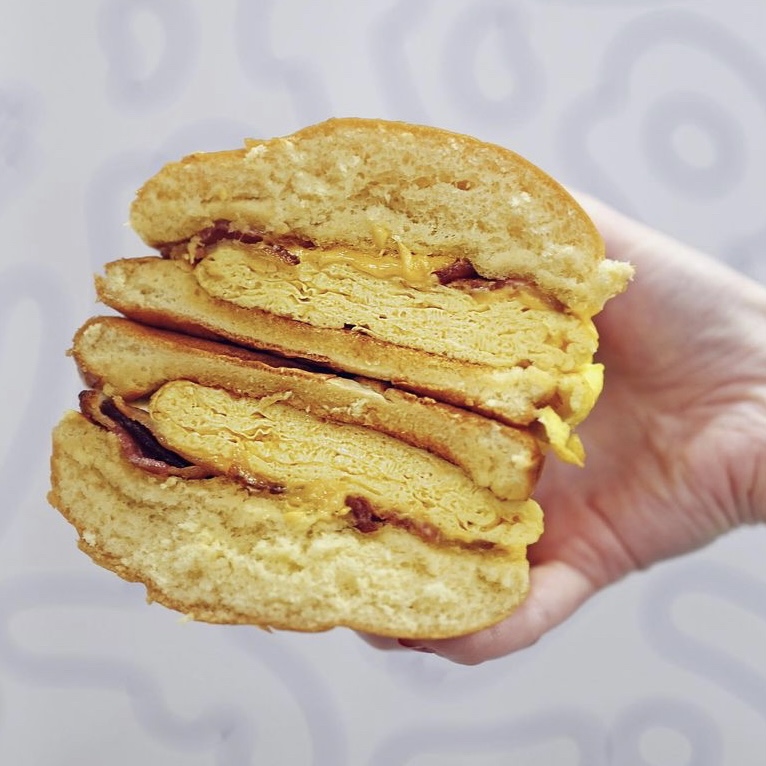 Pair any of these dishes with a refreshing cold or hot beverage like Signature Flip'd House Roast Coffee, Nitro Cold Brew, or Signature Hot Cocoa. Save room for dessert with bakery items featuring an assortment of tasty croissants, muffins, and cookies.