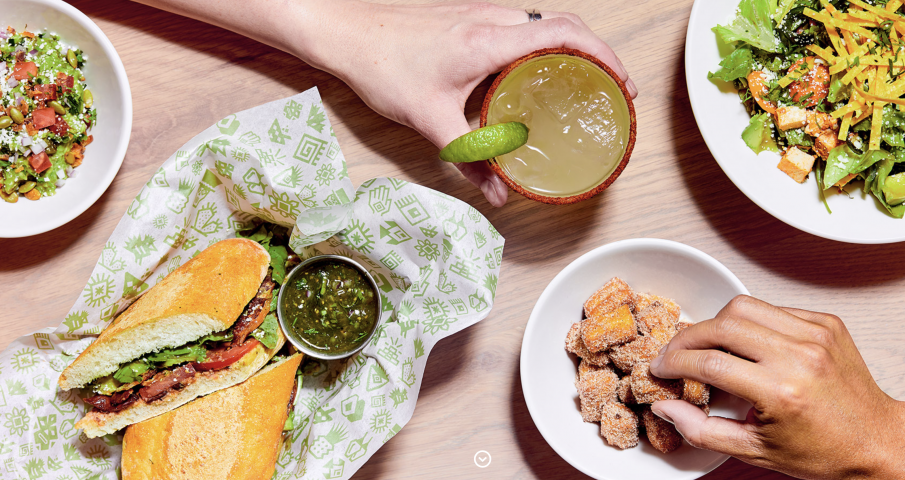 We're excited to welcome Tortazo, a fast-casual Mexican restaurant by Chef Rick Bayless, 7-time James Beard award winner. Located in the heart of NoMad at 1123 Broadway, the eatery serves authentic, bold Mexican cuisine featuring local ingredients and warm hospitality.
Chef Bayless created Tortazo to share the food and culture of Mexico that he's spent over 30 years exploring, creating, and falling in love with over and over again. Tortazo NoMad is Chef Rick Bayless' first eatery in New York City with a menu featuring tortas, tlayudas, quesadillas, bowls, salads and soups. The dishes feature fresh ingredients largely sourced directly from Mexico or local farms.
The tortas – multi-layered sandwiches – are served on locally sourced telera bread from D&R Central Bakery in The Bronx. Crowd favorites include the Crispy Chicken Milanesa Torta or the vegetarian Roasted Mushrooms Torta, both pair well with a side of Fully Dressed Guacamole & Chips.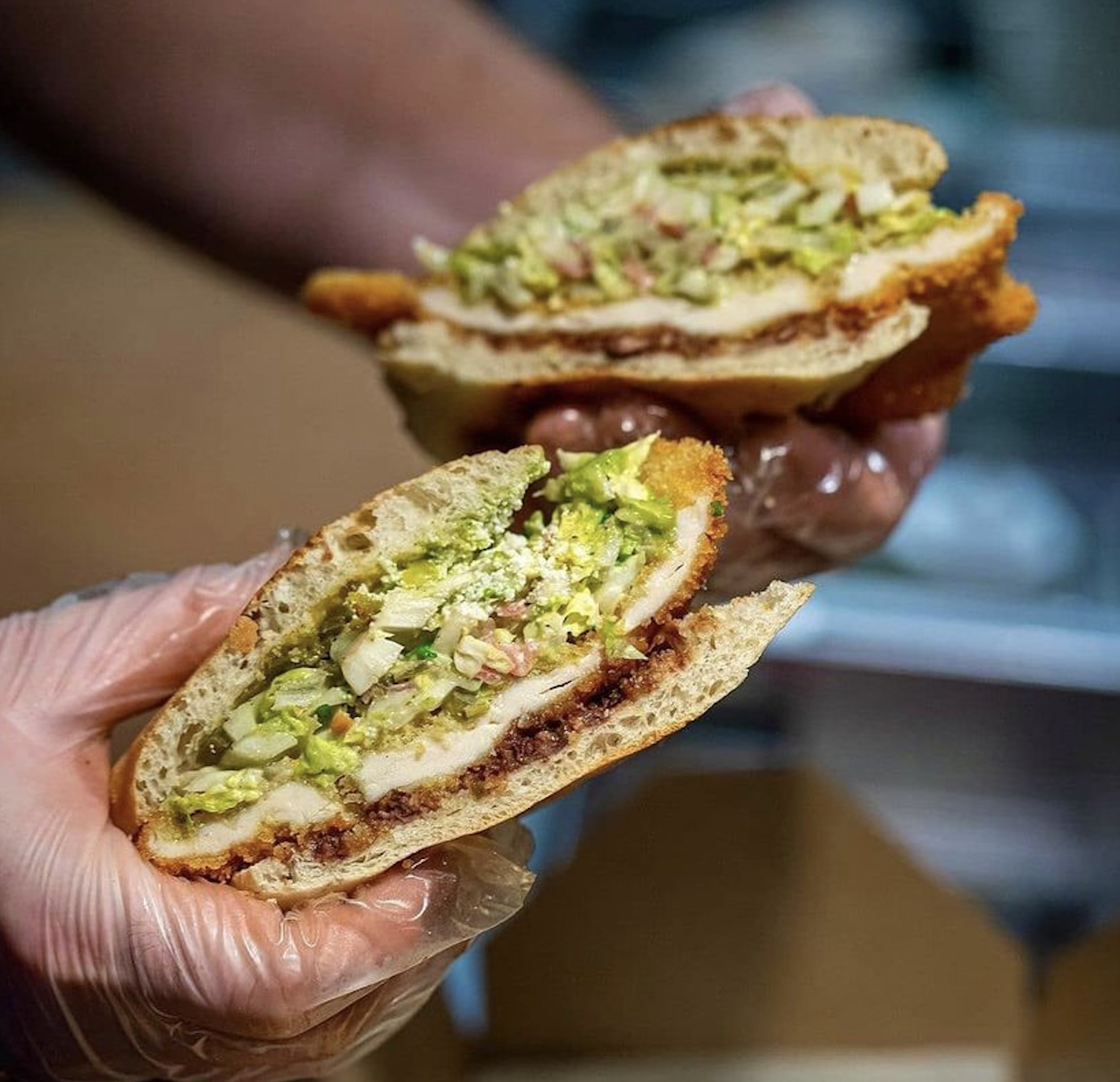 The tlayudas – large Oaxacan corn tostadas covered with a spread of black beans – are complimented by a variety of toppings. Enjoy the Roasted Beets and Goat Cheese tlayuda with candied almonds and avocado-tomatillo salsa or the Broccoli Rabe & Hot Honey tlayuda. Check out Tortazo's beverage menu and choose from five different margaritas, like Mango or Spicy Paloma, a selection of Mexican and local beers, and non-alcoholic aguas frescas.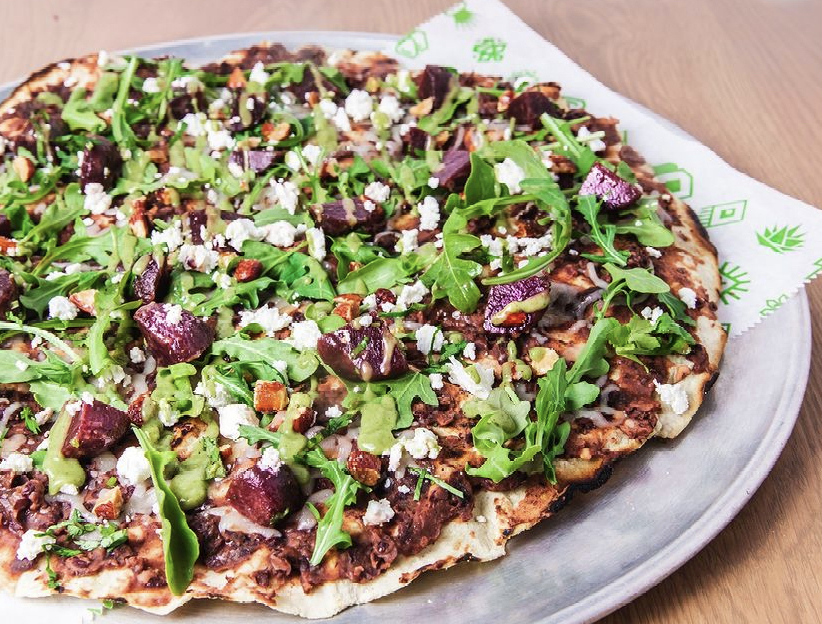 As we head into colder months, it's worth noting Tortazo's popular soups including a classic Tortilla Soup made with vegetable broth with an option to add-in chipotle chicken. A seasonal offering is the Corn & Poblano Chowder made with sweet corn and roasted green chile. Pair your soup with a Taquería Salad or a Steak & Mushroom Quesadilla.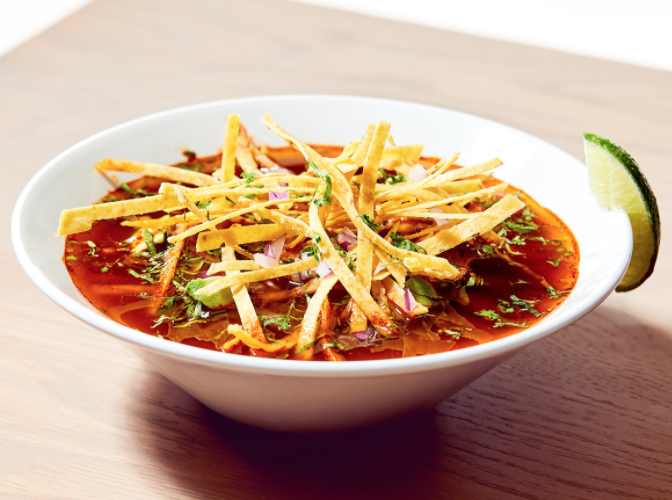 Don't forget to save room for dessert. End your meal with frozen paletas from Brooklyn-based La Newyorkina with flavors ranging from refreshing to sweet, like Cucumber Mint and Chocolate. Or, indulge in fresh-baked churros served with cajeta, goat's milk caramel or chocolate sauce.
Tortazo is a perfect go-to lunch or dinner spot, and is open 11:30 am – 9 pm Sunday through Wednesday, and 11:30 am – 10 pm Thursday through Saturday.
Tortazo, 1123 Broadway, Between West 25th and 26th Streets, @tortazorickbayless.
Place your order for pickup and delivery here.