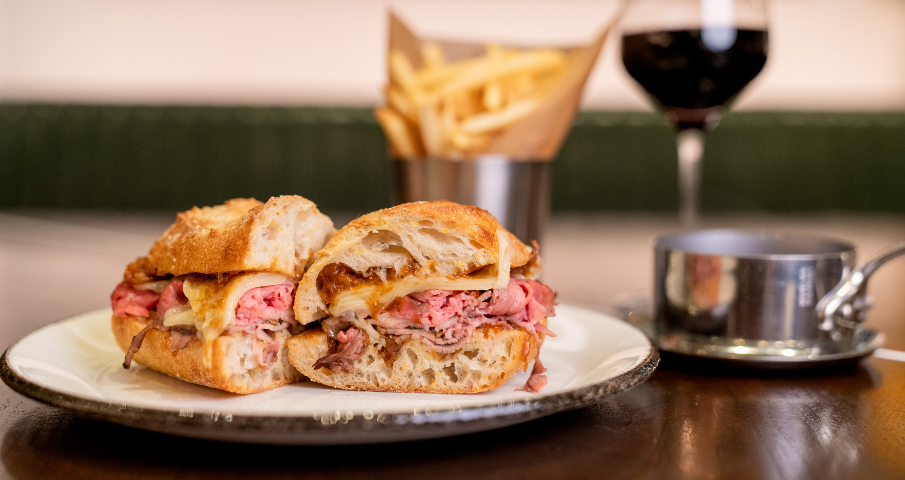 We're pleased to give a warm welcome to Bar Benno, a Parisian-style bistro in the Evelyn Hotel located on 7 East 27th Street. Paying homage to the bistronomy movement in Paris, Chef, and Owner Jonathan Benno serves French cuisine with a focus on seafood and traditional dishes.
"I used to work in the Gramercy area for years. Then it was time to open a per se restaurant located in Columbus Circle, and I was there for about 8 years. I then opened Lincoln Ristorante located in Lincoln Center on the UWS. While I love the upper side of Manhattan, I find the Flatiron District and NoMad areas a lot more lively with a completely different clientele, all of which I totally embrace," says Chef Benno.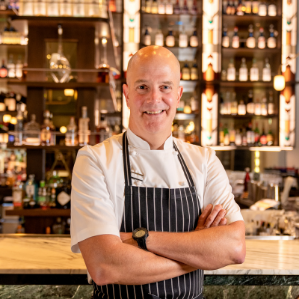 At Bar Benno, guests can enjoy impressive L'aperitif, dinner, dessert, and beverage offerings. The bistro-inspired, L'apertifi menu offers cocktails and small plates like Fried Pig's Trotter with gribiche sec and cornichons, and Salmon Rillettes with Baguetts Croutons. L'aperitif 'happy hour' bites and cocktails are available daily from 5 pm to 7 pm. Moving to the dinner menu, guests can begin with a selection of fruits de mer and hors d'œuvres, which include Clams Casion; Escargots with burgundy snails, garlic, and parsley butter; and Oysters on the Half Shell. For the main course, guests can choose between inspired dishes like the Flatiron Steak with taggisasca olive butter, Grilled Salmon, Steak Tartare, and Rotisserie Chicken. Finally, for the dessert menu, guests can choose from Salted Caramel Ice Cream, Marquise Au Chocolat, Mountain Sweet Berry Harm Strawberry Sorbet, and Cinnamon Pots De Crème.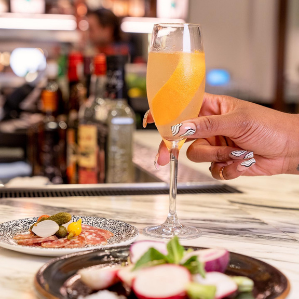 Created by Anibal Calcagno, Bar Benno's beverage program features French-inspired cocktails. Guests can try carefully crafted drinks such as Death by Ramos, made with gin, absinthe, citrus, cream, egg white, and champagne, and Life in the South, a combination of American bourbon and rye with French Rancio Sec and Corsican Quinquina Rouge. The beer and wine list also include rosé, whites, reds, and ciders. Special Happy Hour cocktails include the Mauresque made of absinthe verte and orgeat; Afternoon Delight made with vodka, crème de cassis, lemon, soda; and All the Rage with beach plum gin, elderflower, grapefruit, sparkling wine.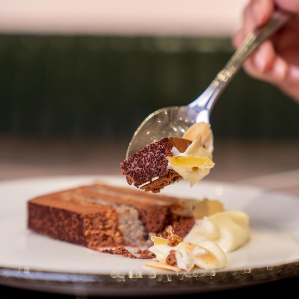 Bar Benno is open daily for L' Apéritif from 5 pm to 7 pm, dinner service from 5 pm to 10 pm, and the bar closes at 11 pm. You can make a reservation here.
Bar Benno, 7 East 27th Street, (Between Fifth Avenue and Madison Avenue), Reservations, @bennorestaurant