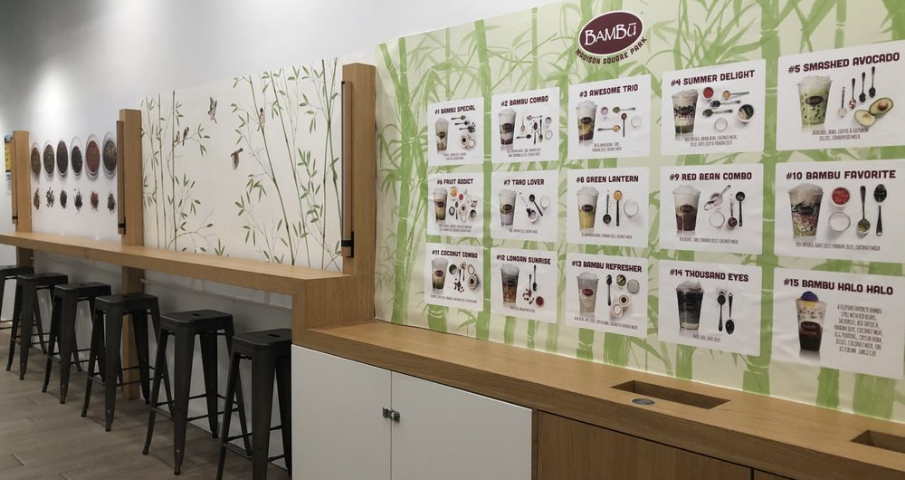 We are thrilled to welcome Bambū, a Vietnamese-inspired beverage shoppe with locations across the U.S., Canada, and the Philippines. Located at 38 East 23rd Street, Bambū offers over 70 drink varieties of boba teas, smoothies, yogurt parfaits, signature coffees, and their specialty Vietnamese Chè.
"We chose this location because it is a very diverse area and we're very excited to share Bambu with as many people as fast as possible and this location has extremely high foot traffic, from tourists, to locals, to students and offices," said Co-Owners Tracy Liang and Samuel Tsang.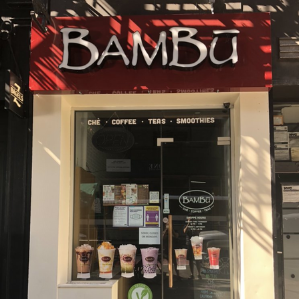 Chè is a Vietnamese word for traditional homemade beverages, dessert drinks and puddings. Bambū's Chè is made to order and uses freshly cut and drained coconut water, house prepared coconut milk, and a unique selection of homemade, healthy ingredients. Bambū's menu is 100% vegetarian and can be easily upgraded to vegan-friendly.
Guests can choose from several Chè creations including their customer favorites like the Bambū Special made with fresh coconut, pandan jelly, longan, basil seed, and coconut water and the Taro Lover Khoai MÔn BÁnh Lot made with house-made taro, pandan Jelly, and coconut milk.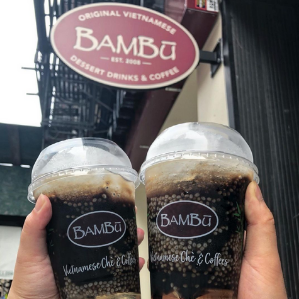 Along with Chè drinks, the shop's menu features freshly brewed fruit teas, milk teas, coffees, smoothies, yogurt parfaits, and fresh juices. Bambū uses premium brewed tea leaves and house-made pure can sugar, and guests can select the preferred sweetness level for their teas.
Bambū's coffee drinks are made with french roasted beans and chicory, and can be hot, iced, or blended. And their real fruit smoothies are thick, creamy, and refreshing. Premium smoothie options use fruits like lychee, jackfruit, avocado, and durian. Along with an array of signature creatiions, guests can make their own drinks and experiment with different flavors and toppings.
Crowd favorites include the Lavender Bubble Tea with boba, the Traditional Vietnamese Iced Coffee with coffee jelly, the #10 Bambū Favorite (made with red tapioca, grass jelly, pandan jelly, and coconut milk), and the classic Taro Milk Tea with boba. Additionally, Bambū is famous for their pandan waffles. Ice cream mochi treats are also available.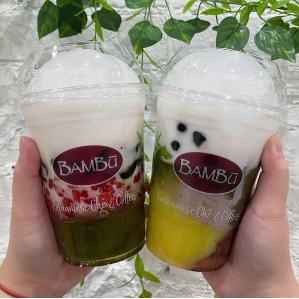 We're excited to have Bambū's one-of-a-kind dessert drinks join the neighborhood! Bambū is open Tuesday through Thursday and Sunday from 12 pm to 7 pm, and Friday and Saturday from 12 pm to 8 pm.
Bambū, 38 East 23rd Street, (Between Madison Avenue and Park Avenue South), @bambu.madisonsquarepark