New Neighbor: SUTRA, A Plant-Based Rooftop Restaurant
We're excited to welcome SUTRA, a plant-based restaurant emphasizing innovative cuisine, to the on the top floor of Alo Yoga's new flagship store at 164 Fifth Avenue. The rooftop restaurant is a collaboration between the activewear brand and celebrity chef, author, and wellness entrepreneur, Matthew Kenney. At SUTRA vegans and non-vegans alike can enjoy a nourishing, vibrant meal in a fine-dining setting.
"This restaurant is a dream come true. A hideaway in plain sight overlooking 5th Avenue, that serves fine-dining raw cuisine. I couldn't imagine anything better," says owner Matthew Kenney. "Many years ago, a psychic told me I would own a business with views of the Flatiron building in New York. When I stepped onto the rooftop patio at SUTRA, I knew it, this was the place."
SUTRA's menu boasts elevated plant-based cuisine that nourishes your body without skimping out on flavor. Some satiating highlights include the simple but flavorful Pineapple Adobo Tacos with Avocado, Cabbage, Cilantro, and Crema; the healthy and vibrant Omega 3 Beet Poke with Wakame, Macadamia, Spinach, Crispy Rice, and Edamae; and the hearty Carrot + Zucchini Pasta with Sundried Tomato Marinara, Pistachio Pesto, and Ricotta. Check out their full menu.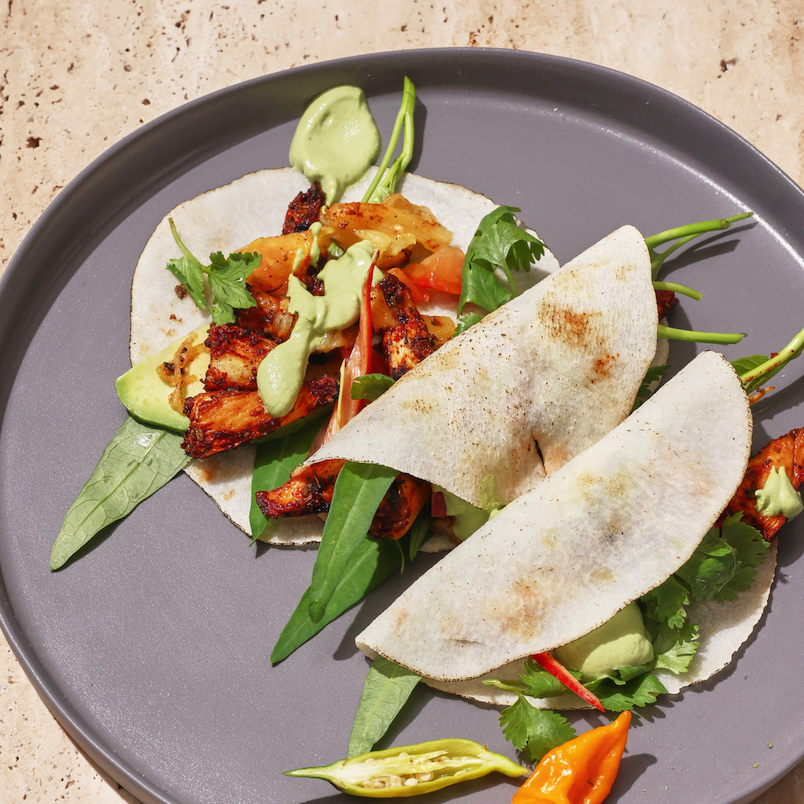 For your sweet tooth, SUTRA offers a handful of guilt-free dessert options like their innovative takes on pie and cheesecake. The Golden Milk Banana Cream Pie is made with Whipped Coconut Cream and a Spiced Cashew Crust. The kick of the spiced cashew paired with the coconut creates a dynamic flavor palette. The Cacao Cheesecake featuring a Raw Cacao Crust and Marinated Fig is every chocolate lovers' dream. And who doesn't love dessert when it's presented so elegantly?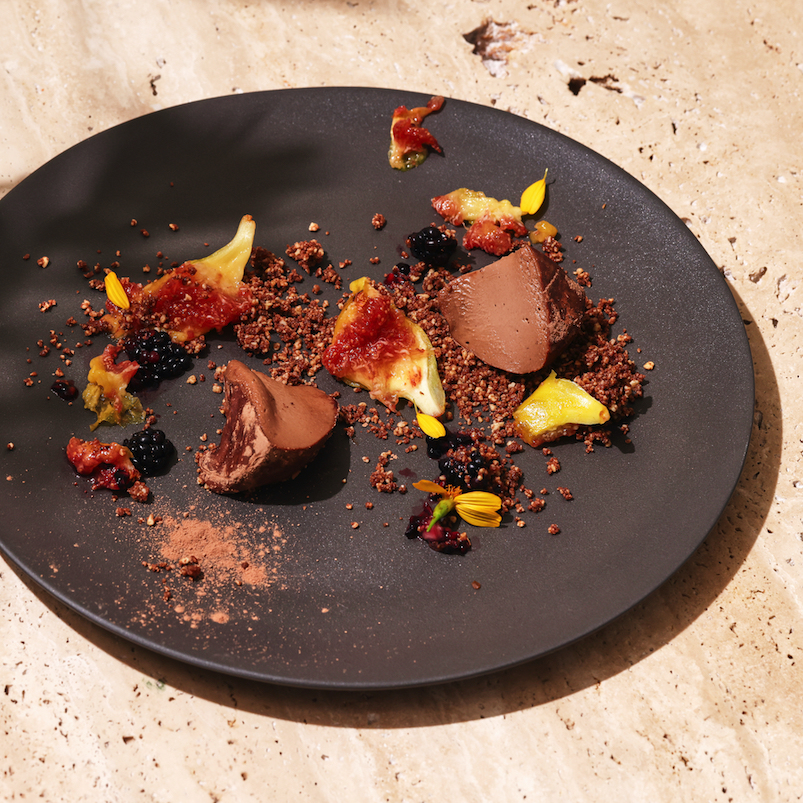 SUTRA's sunlit terrace and rooftop location serves as an escape from the busy city streets with its minimalistic and serene interior space. The chic and modern furnishings create the perfect atmosphere that makes the colorful dishes pop.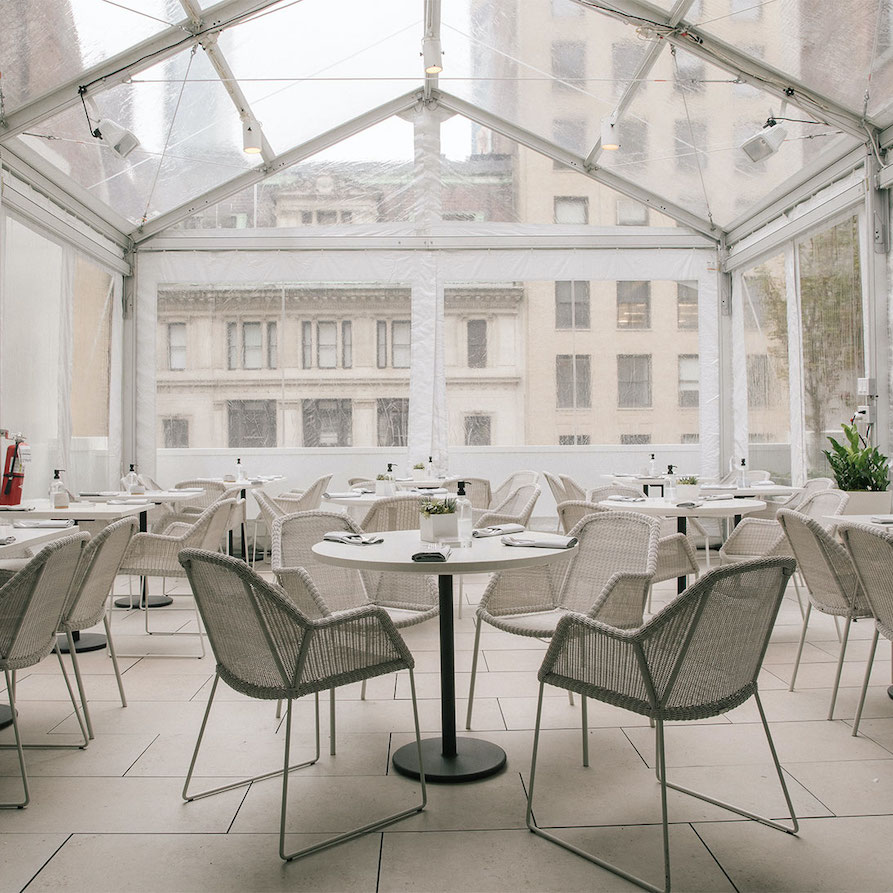 At the intersection of wellness, yoga, and food, SUTRA serves up dishes that are not only refined and healthy, but also oh so delicious. The restaurant is currently open for lunch and will be adding breakfast, dinner, and a full bar in the coming weeks.

SUTRA is open Wednesday to Sunday 12 pm to 6 pm for pick-up, delivery, and limited outdoor and indoor dining.
SUTRA, 164 Fifth Avenue, 347-462-0955, @sutra.mkc