New Neighbor: LL Studio by Laughing Lotus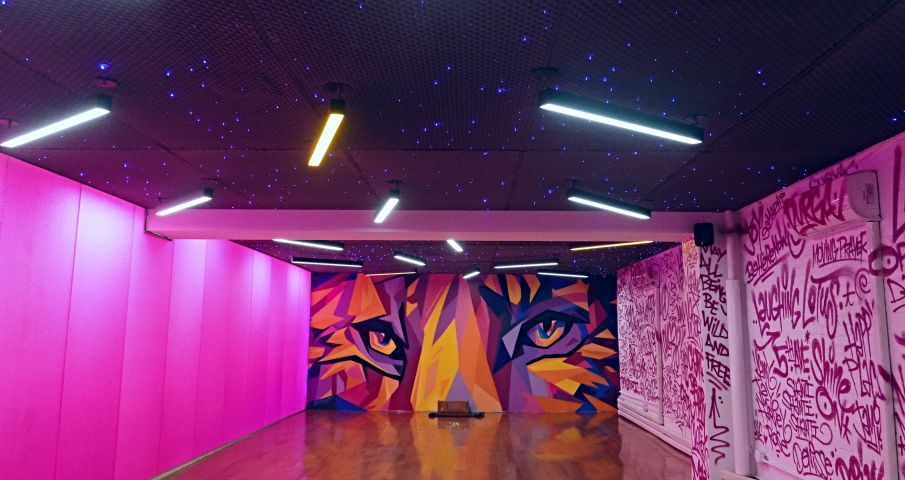 We are thrilled to welcome LL Studio by Laughing Lotus, an institutional yoga center moving to Flatiron after 20 successful years in the nearby Chelsea neighborhood. The single-studio concept opened its doors on the second floor of 166 Fifth Avenue. The studio serves as a home for party and transformational yoga practice and offers a celebrated yoga instructor training program.
The concept is the product of two yogis within the Laughing Lotus family who are excited to become apart of the growing Flatiron "Fit" District:
"There is a special mystique and energy about the Flatiron District that stems in part from the Flatiron Building. It's a hub between so many places of interest, Madison Square Park, Chelsea, Union Square, etc. The neighborhood teems with life and diversity all day, all night," says Ulises Liceaga, LL Studio's CEO & Architect.
"Flatiron is where we put down our roots 20 years ago, and it is the vortex for fitness and positivity in NYC," adds Dana Trixie Flynn, Mama Yogi & Co-Founder, who originally co-founded Laughing Lotus in 1999.
As you walk into the Flatiron LL Studio, you enter a cozy check-in space equipped with a boutique offering branded swag with sayings like "Namaslay" and "Given-chi," along with a make-up station with a selection of hair and body glitters for your choosing. The LL Studio space is colorful, bright, and sleek. The space is enlivened by a floor-to-ceiling graffiti illustration of a Tiger, and playful adjoining walls – one that is neon pink, and the other features graffiti tags shouting out words of empowerment and names of the studio's yoga instructors. When the lights are dimmed, the ceiling is transformed into an illuminated, starry sky with blue twinkle lights used to relax yogis.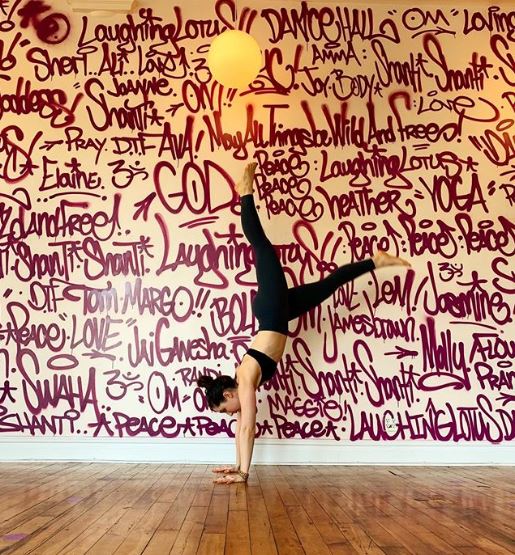 LL's signature playlist, lighting, and the use of essential oils create an immersive yoga experience. Signature flow classes include offerings for beginners, experienced yogis, expecting moms and those in recovery. Classes such as SoulSweat (basics or intermediate) increase strength and flexibility, Candlelit Resto ​serves mellow vibes and a daily dose of calm, and Lotus Flow™ ​is an uplifting, musically-infused traditional practice. Laughing Lotus also trains and certifies yoga instructors through its own yoga school.
There will be approximately 50 mats per class and classes can be booked through ​MindBody​. Yogis can sign up early to reserve their spot. A single class costs $30 and will include 1 mat and 1 reg towel. First-time students can take advantage of a buy one, get one deal (good for two weeks). Multi-class packages, monthly memberships, and annual memberships are also available. A class schedule can be found on LL's homepage.