New Neighbor: Veggie Grill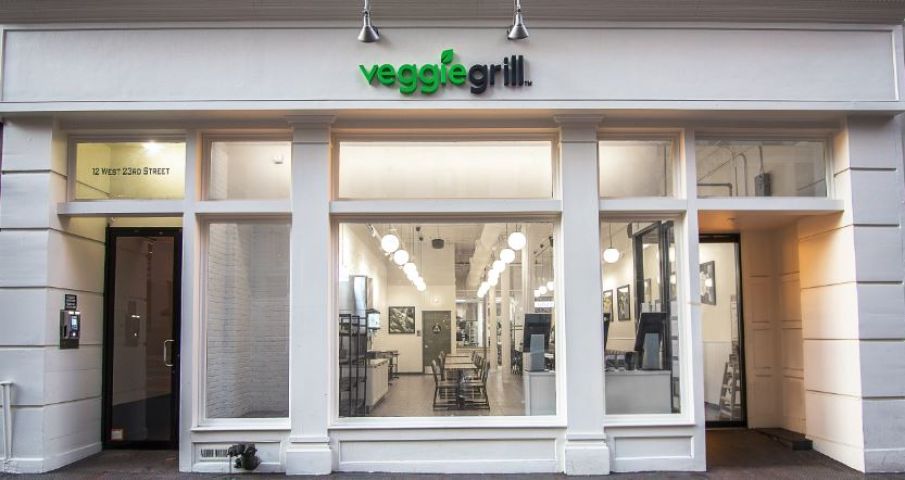 The Flatiron Partnership welcomes Veggie Grill the country's largest 100% plant-based fast-casual restaurant to the neighborhood! Veggie Grill made its New York City debut in Flatiron at 12 West 23rd Street marking the brand 37th location nationwide. The 2,000 square-foot space includes intimate, communal, and solo seating, and storefront kiosks for on-the-go ordering.
"We are so excited to open the first New York City location of Veggie Grill in the vibrant Flatiron neighborhood," said CEO Steve Heeley. "As a hub for both work and living, it is the perfect spot for people to enjoy our 100% plant-based handcrafted food. Plus, there is a wealth of fitness options nearby, which highlights the high concentration of mindful eaters that share our belief around making food matter more."
Inspiring the world to make a meaningful impact through food choices, Veggie Grill has set out to craft plant-based meals for all kinds of eaters–vegetarians, vegans, and the general lovers of food striving to eat healthier without sacrificing flavor. The approachable menu is free of meat, dairy, eggs, and other animal products, and therefore, free of antibiotics and hormones. Veggie Grill is a celebration of eating vegetables in innovative and creative ways. The menu aims to challenge the stereotype that vegetables are underwhelming. The company's slogan promises you'll be asking, "More veggies, please!"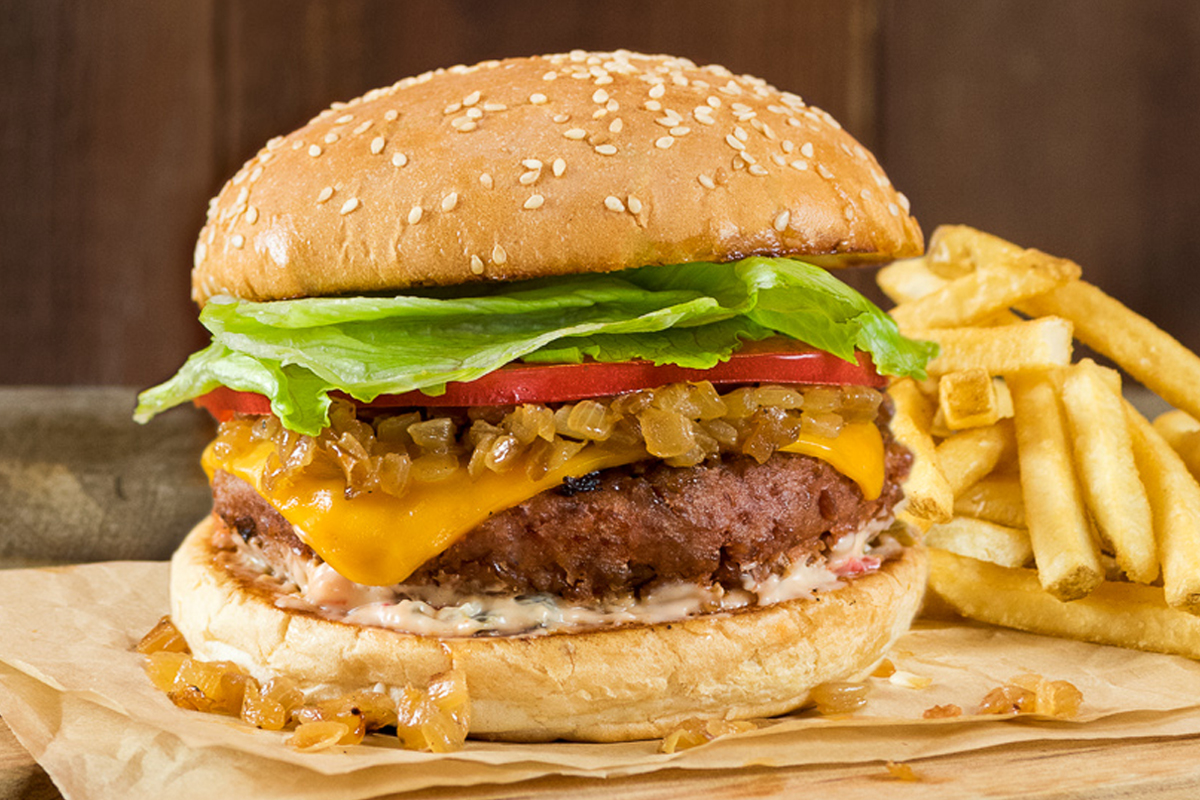 The menu features high-quality proteins like Beyond Burgers, Beyond Meat, a soy-bean based Gardein Chickin', tofu, tempeh, and house-made falafel. The lineup includes signature Veggie Grill dishes such as burgers, sandwiches, tacos, entrée salads, and bowls. Popular dishes include the VG Beyond Burger featuring a burger by Beyond Meat, American "cheese", grilled onions, house-made sauce, tomato, and iceberg lettuce on a sesame bun, the Beyond Meat Crispy Tacos served with tortilla chips and fire-roasted salsa, and the Santa Fe Crispy Chickin' sandwich topped with mashed avocado and chipotle mayo.
To top it off, all sandwiches and burgers come with a side dish; you're choice of crispy fries, roasted broccoli, or a cup of soup. The restaurant also offers seasonal menus that rotate four times a year, and meals can be easily tweaked to be gluten-free. The current seasonal menu includes a Beyond Burger 'Cheesesteak' Sandwich on a classic hoagie roll. Shared plates like the Crispy Cauliflower and sides like Mac-N-Cheese and Yukon Cauli-Mashed Potatoes are also available.
Veggie Grill prides itself on a "make food matter more" philosophy. Beyond the food itself, Veggie Grill's containers are compostable and recyclable. Veggie Grill hopes that inspiring veggie-forward diets will improve people's health, while also improving the well-being of the planet given the environmental impacts of the meat industry. Overall, the company strives to prove that reducing the amount of meat in your diet doesn't have to be a chore.
Veggie Grill's Flatiron location is open seven days a week from 10:30 am to 10 pm on Monday through Friday, 11 am to 10 pm on Saturday, and 11 am to 9 pm on Sunday.
Veggie Grill, 12 West 23rd Street, between Fifth and Sixth Avenue, 332-600-7001, @veggiegrill